TelePost LP-100A the Perfect Choice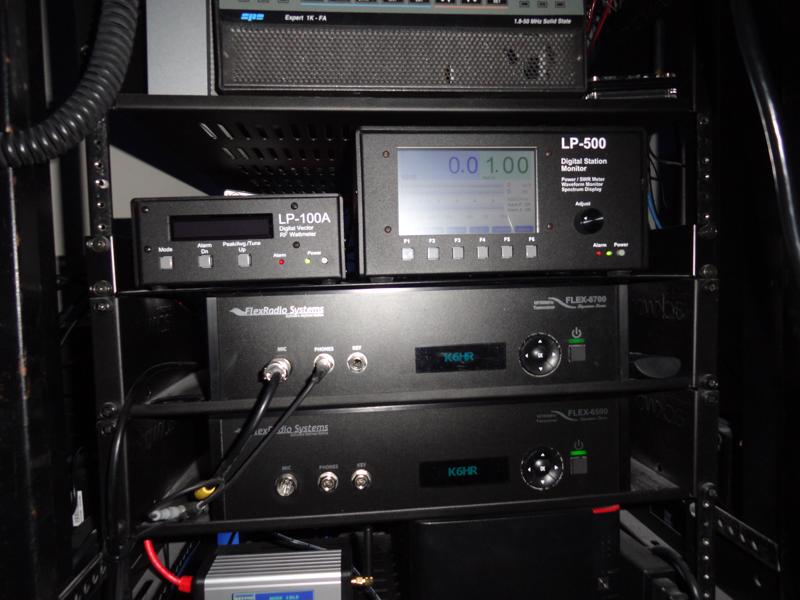 I came across an 8 month old TelePost LP-100A up for sale on QTH.com and quickly pulled the trigger. I've owned LP-100's before and have always enjoyed having one. After the purchase of the LP-500, I got to thinking about a dedicated wattmeter for the Flex 6500.
LP-100A: World Class Hardware
Everything you need for critical station monitoring, tuning and protection on one screen. No other meter has dual bargraphs, OR a graphic display with solid bargraphs, OR bargraph with 90 bars for fine tuning of Power and SWR, OR an SWR alarm with snooze mode, OR a "sticky" bar for graphic peak hold indication… let alone having them all on one screen! This is by far the best display for tuning a manual tuner, without having to change display mode for normal operation. It is also the only meter with 11 bands of frequency indexed NIST traceable calibration points using a built-in frequency counter.

Plus, the TelePost LP-100A has additional modes no other wattmeter has when you desire them... vector impedance, dBm/RL, calibrated field strength and compression ratio.
Metering for the Flex Digital Station
It's a good idea to have a decent wattmeter monitoring SWR when you're running full duty-cycle modes like FT8 and SSTV. There are lots of good reasons to have one! Right?
What Does It Say?
The LP-100A indicates 88.4 watts at 1.56:1 SWR on 7.074 mhz FT8