The much anticipated RAK Wireless Helium Mapper Kit2 has finally arrived! Here's a few photos of the assembly process and some information from the vendors website. Very cool stuff!
What is a Helium Mapper?
Helium Mappers is a community-driven project looking to provide information about the effective coverage for nodes (LoRaWAN end devices) within the Helium Network. The coverage map is available at mappers.helium.com. You will find gray hexes to indicate the regions where one or more hotspots are deployed, similar to the green ones in the Helium Explorer. Additionally, the green clickable hex regions within the Mappers tool show the information collected by the community Mappers about the coverage available in that region.
A Helium Mapper is a LoRa node equipped with GPS, which sends location information as LoRaWAN messages. When at least one Helium hotspot receives the packets, the Helium Console forwards some data such as the Received Signal Strength Indicator (RSSI) and the signal-to-noise ratio (SNR) to the Mappers API. The RSSI is a measure of the power present in the received signal, a higher value (less negative), the stronger it is considered. For the SNR a higher ratio represents a clear signal whereas a negative number represents a noisy signal. Then, the Mappers backend performs some checks, such as filtering valid messages according to the hotspots locations and colors a new green hexagon or updates the existing ones with the latest information.
Quick & Easy Assembly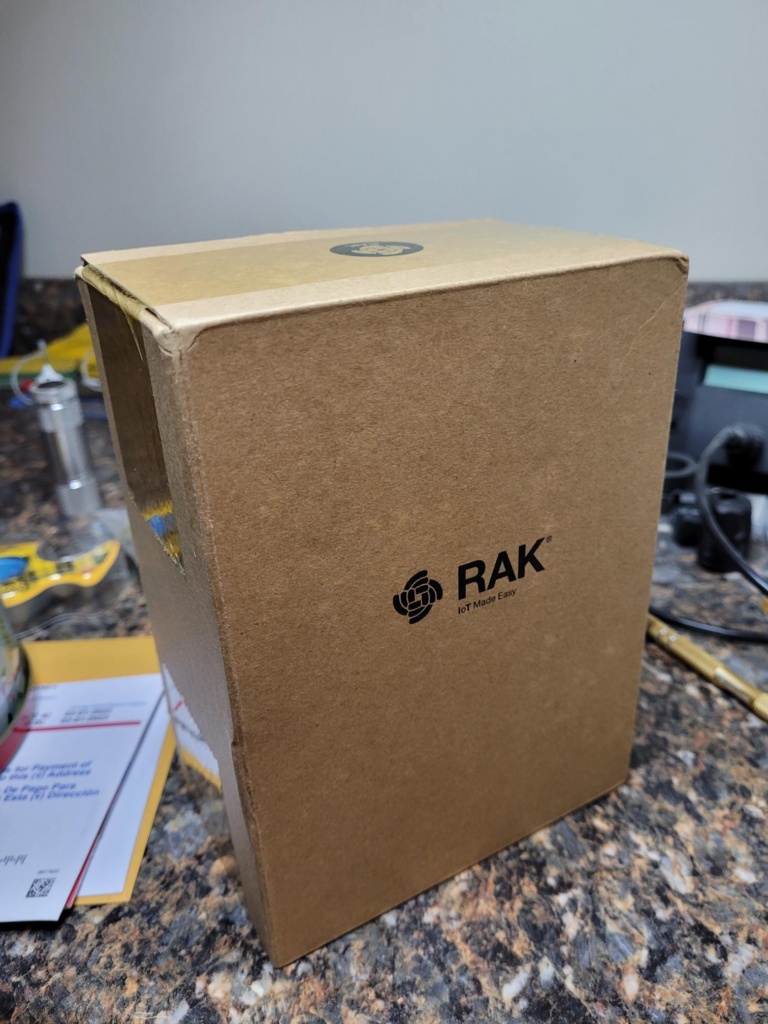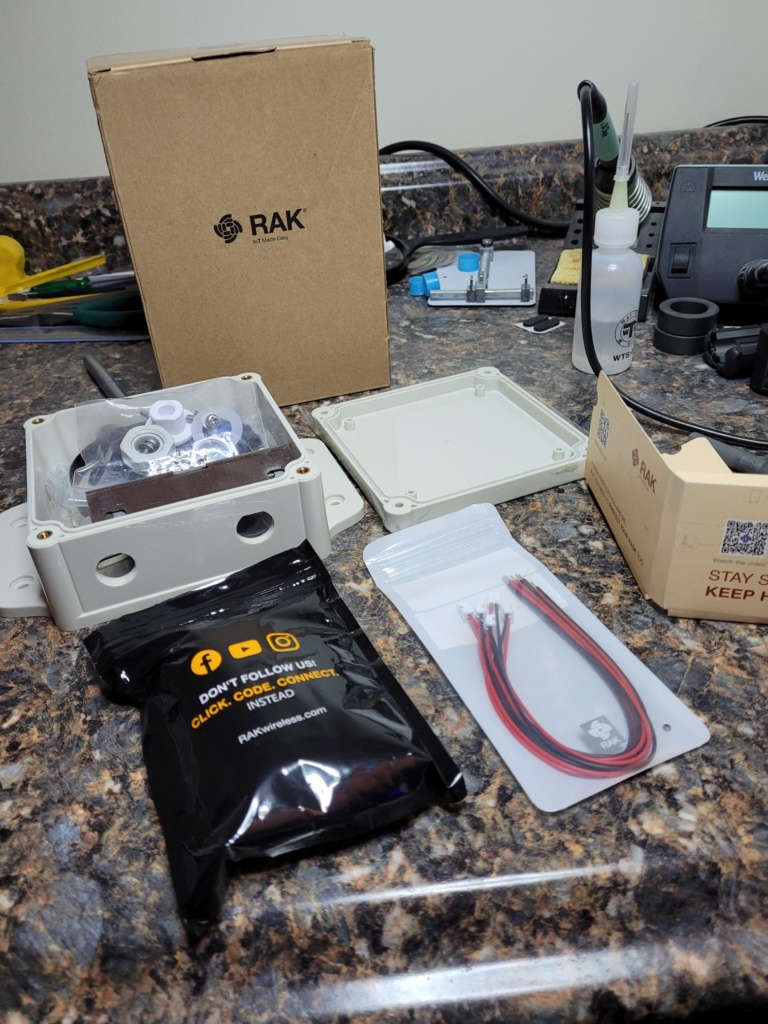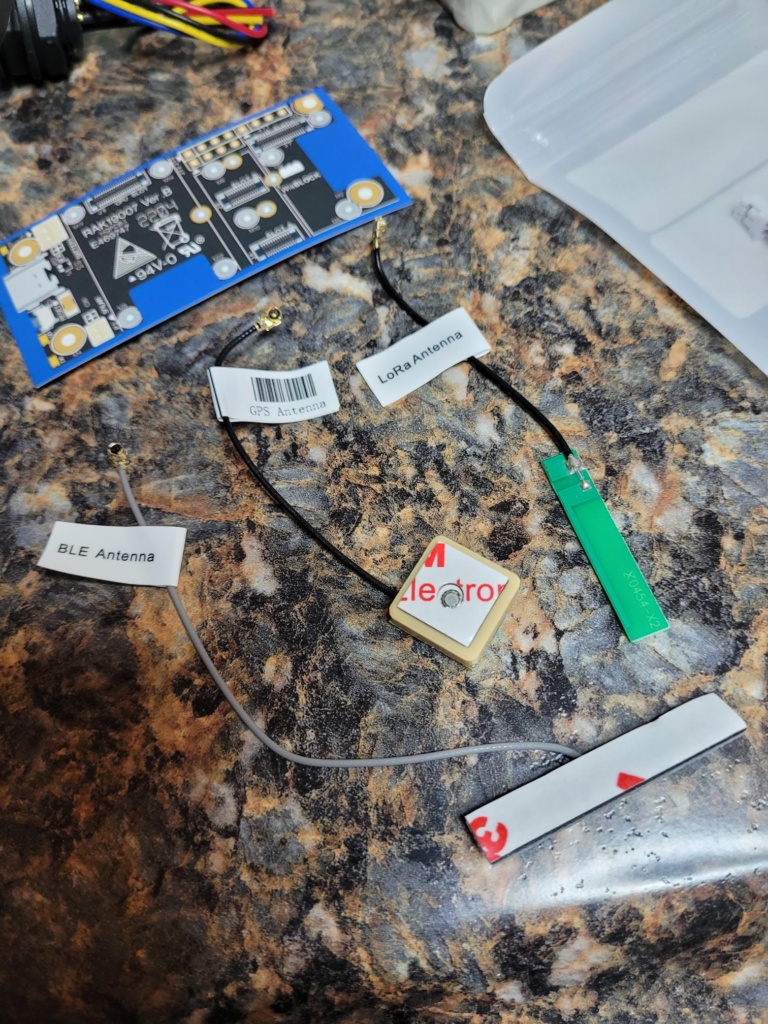 The BLE (Bluetooth Low Energy) and LoRa (Long Range) antennas will be affixed to the insides of the case, with the GPS antenna on the top cover facing the sky.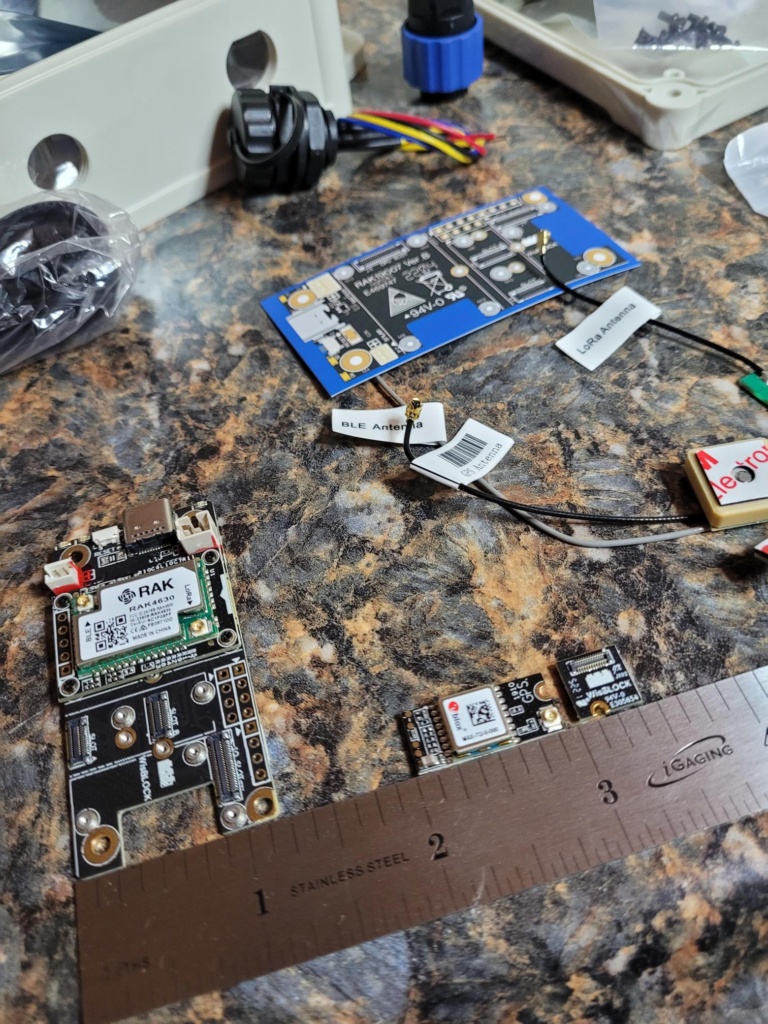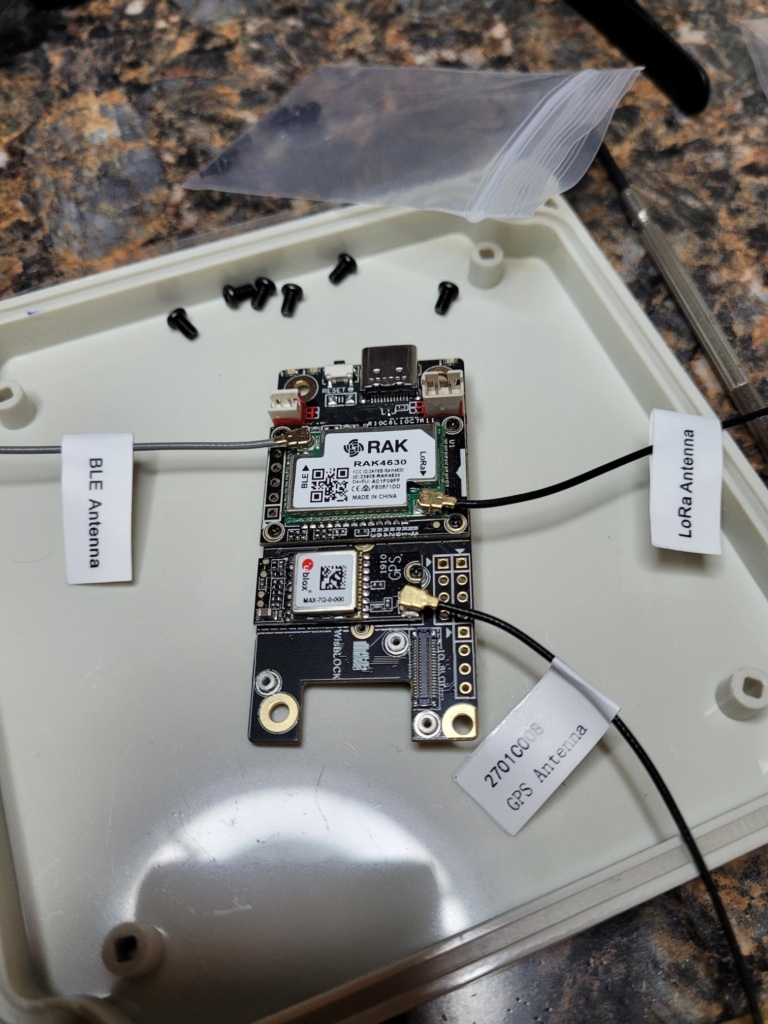 Tweezer to the rescue!
Talk about tiny screws! The (non-metallic) screws for securing the modules to the mainboard were so tiny, I had to use precision tweezers to line up the screws.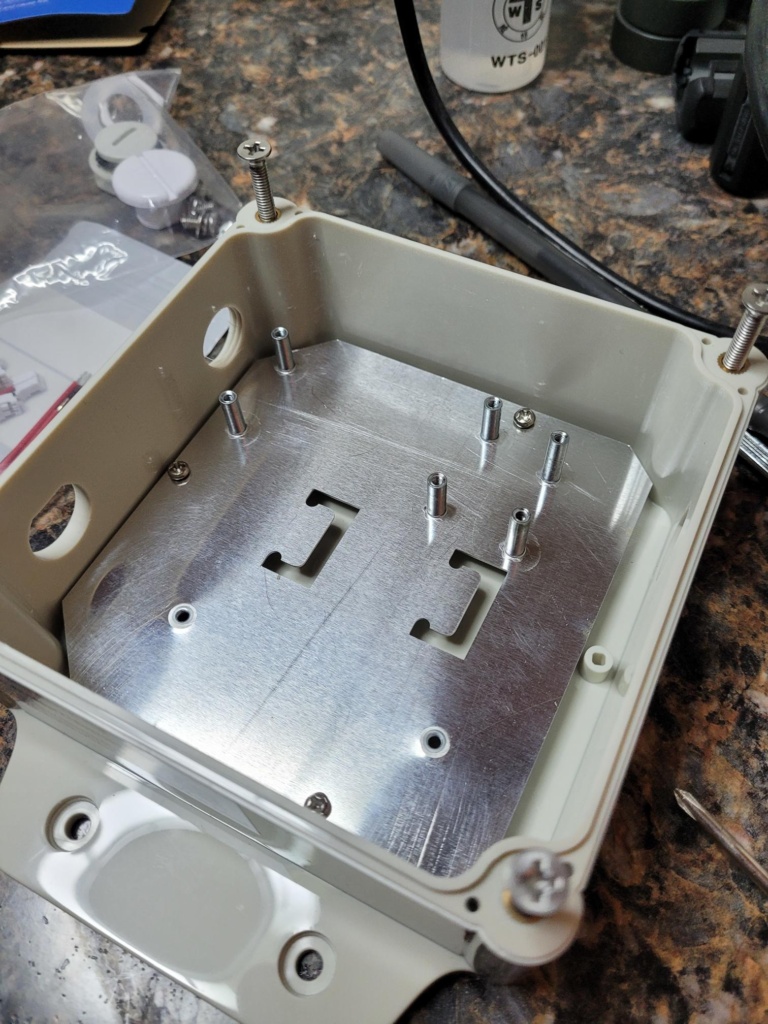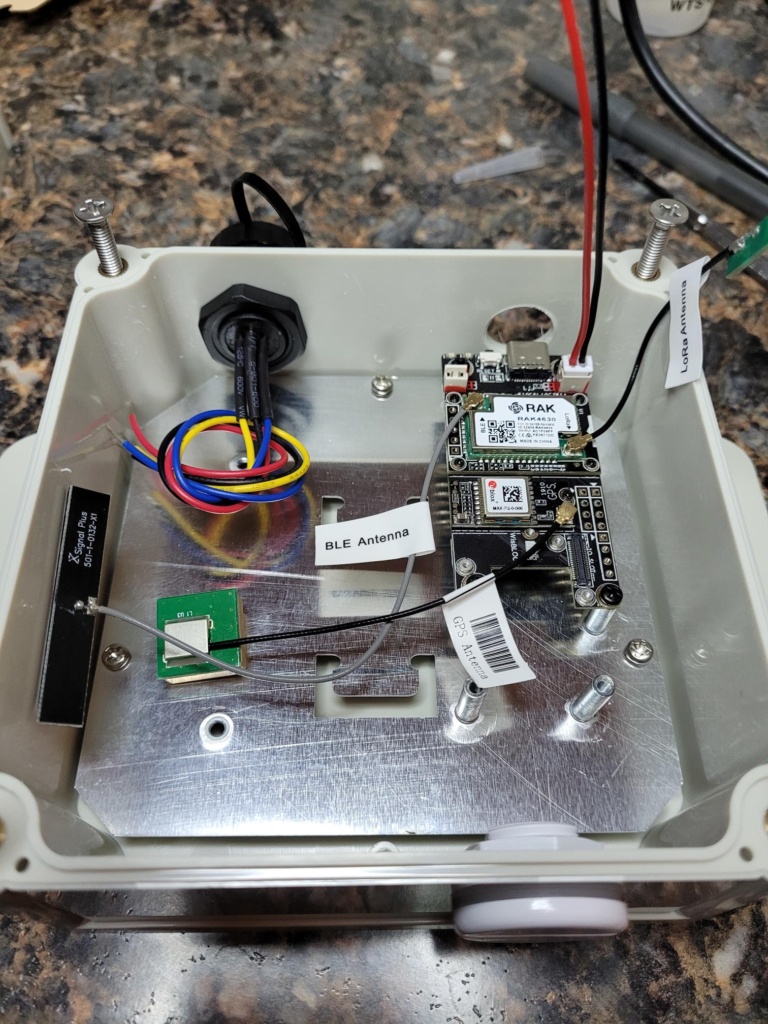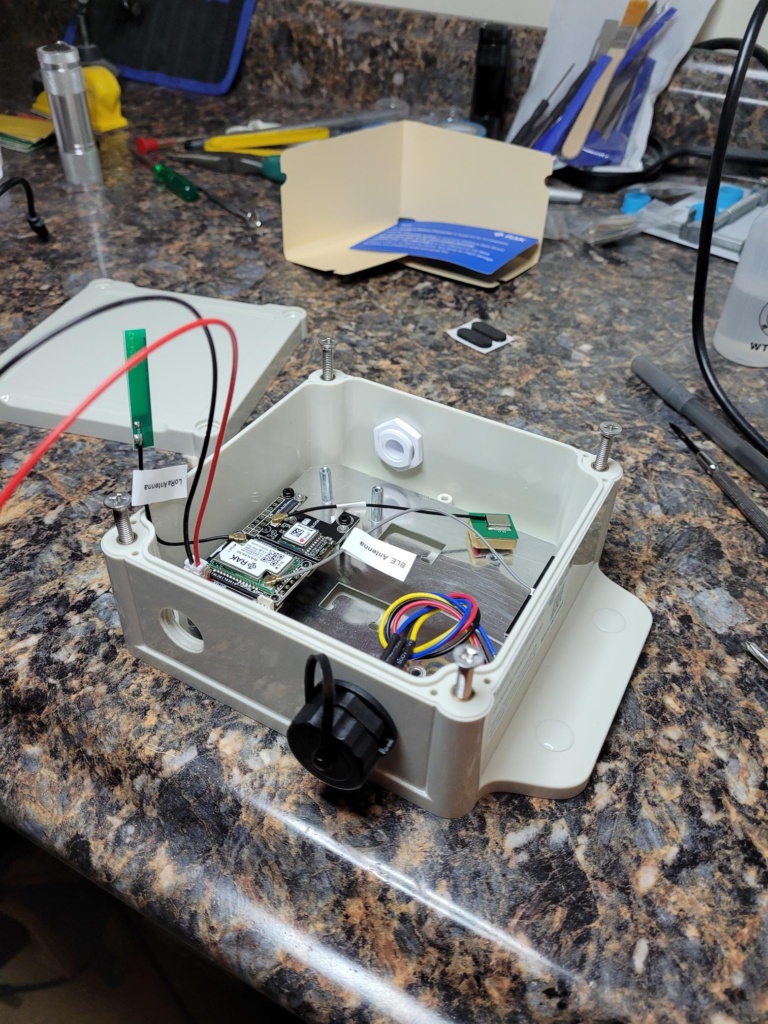 At this point I'm just waiting for the battery to arrive before attaching the antennas and closing up the case. I plan to set this unit on the dashboard and let it map the Helium Network as I go about my business.
UPDATE: 01/16/23
I now have the Helium Mapper "installed" in my car. My first idea of mounting it on the dashboard, proved to be somewhat impractical. Instead I placed it in the rear window, secured between the headrests by the seatbelt. Works great from this position. I have already mapped hundreds of Helium devices around the SoCal area.