FlexRadio 6500 and 6700 On the Air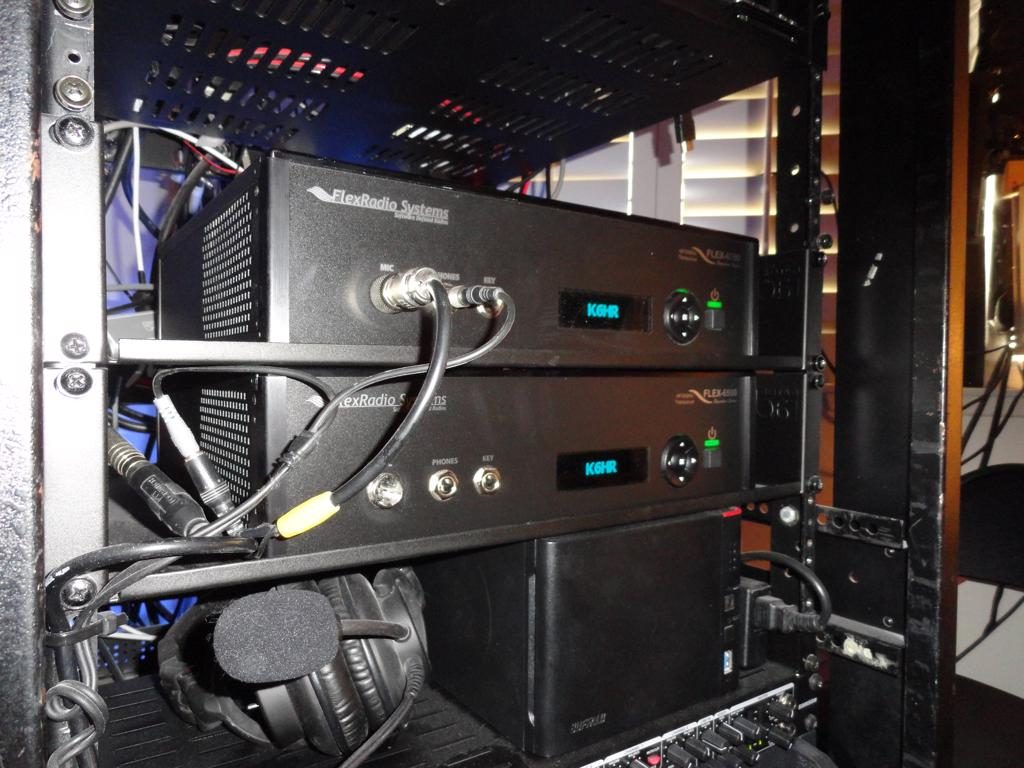 The Flex 6700 is back from repair, and the frequency drift problem has been taken care of. The radio is now stable and able to decode FT8 and other digital signals. There's no sign of drift on WWV. The Flex 6500/6700 were installed today, and are now in service on the air!
The new Flex 6500 will be dedicated to decoding the various HF digital modes. I plan to move the Live SSTV Cam over to the 6500 once I have the Comet CHA-250B installed.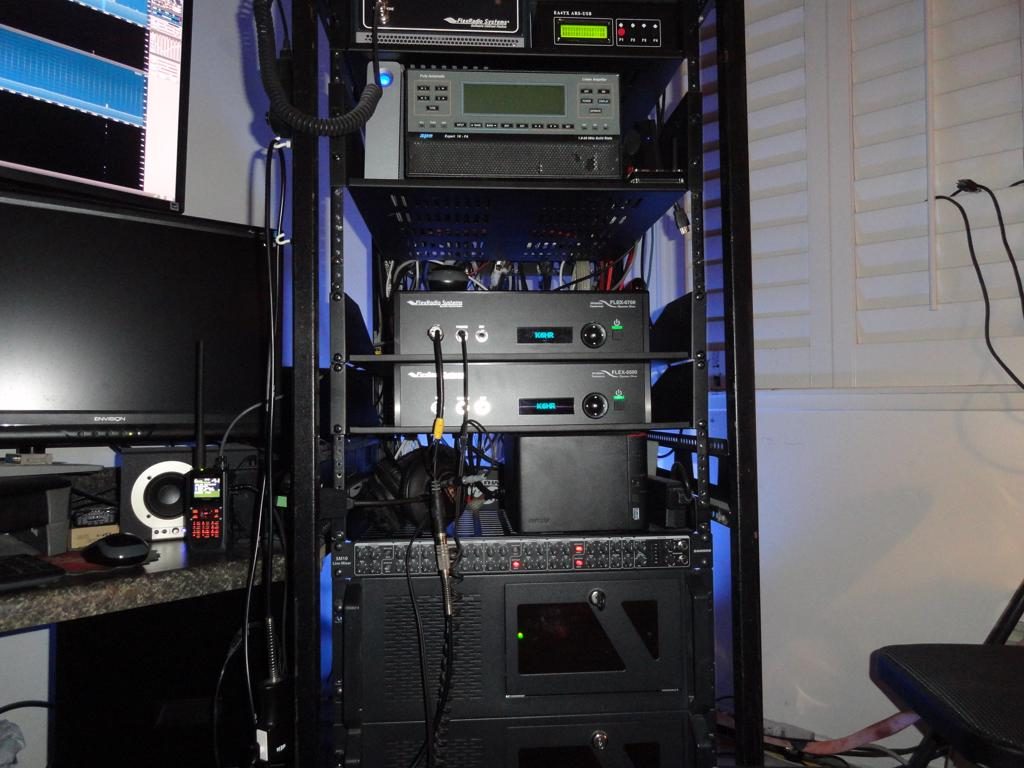 The station monitor should arrive this week. I have just enough rack space left to fit the LP-500 between the 6700 and the SPE 1K-FA amplifier. I will install the LP-500 utilizing 4 couplers to enable viewing of amplifier linearity with a trapezoidal display on both channels of the amplifier.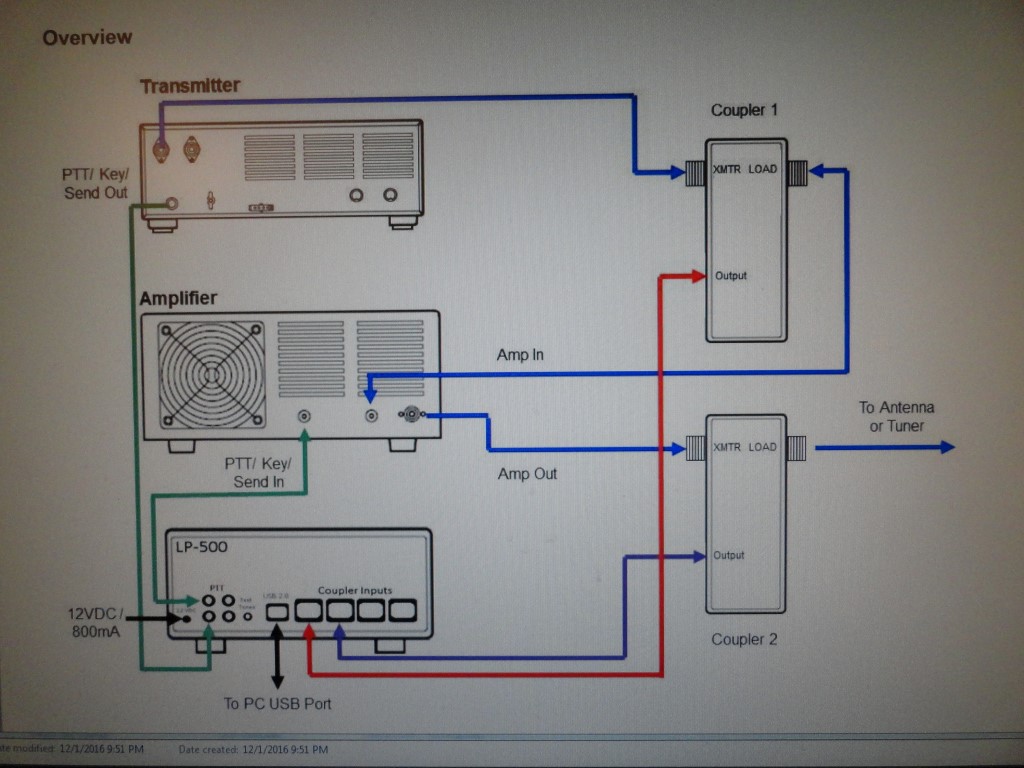 The illustration above shows the configuration for a single amplifier. Since the SPE 1K-FA has two inputs (one for each of the 6700's SCU's) I will duplicate this configuration for the second input/channel.