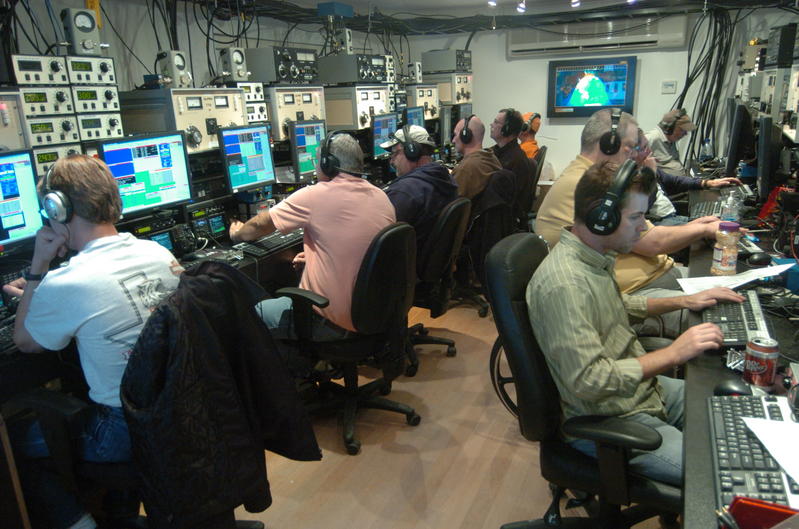 I really enjoy HF DX contesting! My goal is to assemble the most capable HF DX Contest Station possible for my location.
I often work on the station between contests, in order to make improvements in time for the next contest. There's always something that can improve operation (and scores), and upgrades are always being considered. I get my inspiration from the "Big Guns" of DX and Contest Radio. These stations all have one thing in common, you can hear them loud and clear under normal conditions.
HF DX Contest Station
Along with the "Big Guns" come the "Little Pistols". These are typically smaller, (often residential) installations (like mine) that produce big clean signals just like some of the big guys, but without the big resources.
I also enjoy working DXpeditions, Special Event Stations, and the various State QSO Parties.
Here are some links to a few of the world's biggest and best DX and Contest stations:
Here are some links to useful and interesting Amateur Radio Resources: