The rack is now in the shack! It was easy to slide it up the carpeted stairs. I plan to load up all the radio gear on New Years Day. Today I installed the shelves. Thanks again to Gator Rackworks!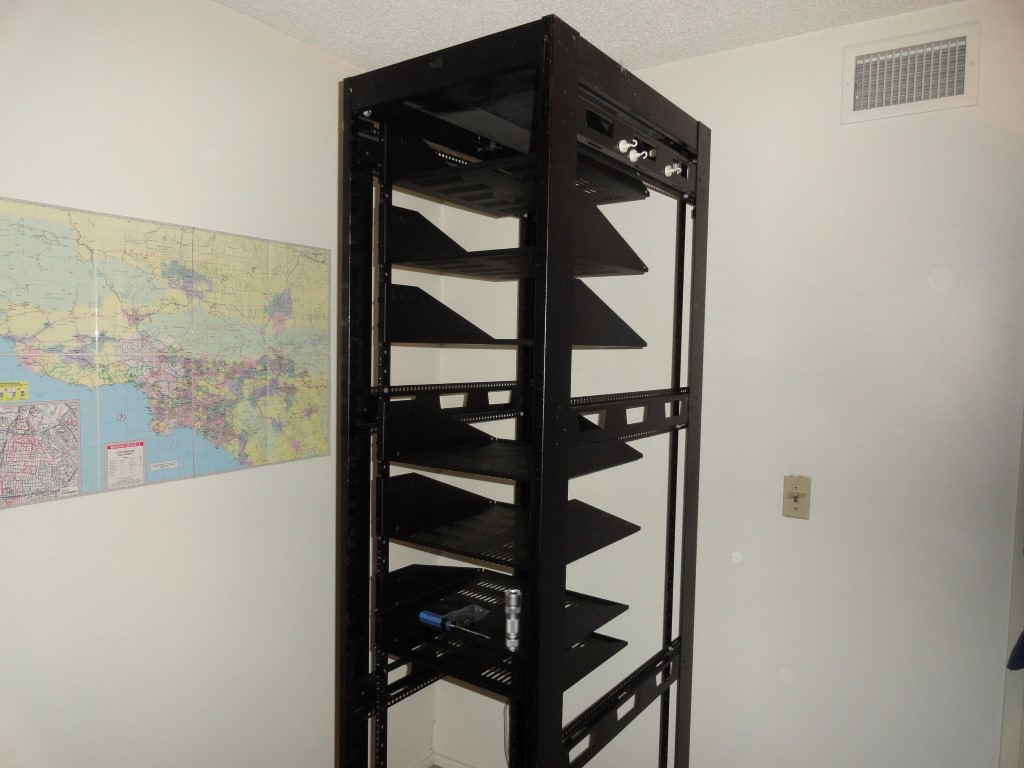 Making It Mobile
Here's a look (below) at the Craftsman Mobile Base. You would normally use this adjustable size dolly to move your big heavy toolbox around the shop. Two of the wheels swivel (and have locking levers), the other two are fixed. I considered both the OEM wheel kit, and casters from Lowes. Then, I discovered the Mobile Base and it was less expensive than both of the other solutions.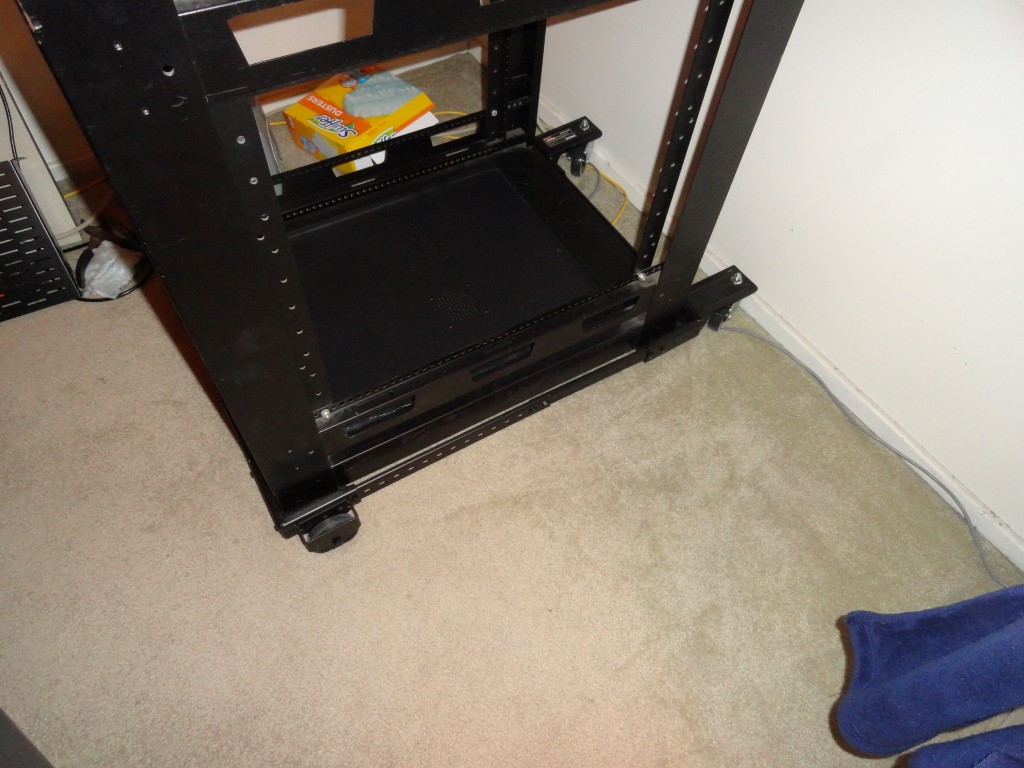 While installing the shelves I decided to make a 'rack real estate' change of plans. I will allocate room for a Flex 6600 (4U) as opposed to the 6700 (2U) that I originally planned for. I shifted things around and made room by taking advantage of the area above the top rack space. The rotor controllers will be on the top shelf and they will easily fit using the spare space normally occupied by a fan assembly.
Planning For Room To Grow
Nowadays I'm watching the price of used 6700's very carefully. I think the 6700 may become legacy hardware (just like my 6300 has) once the 6600 starts shipping. The 6600 will sell for $4000, which means you could buy two of them for just a little more than the current cost of a 6700 which is $7499 at the time of this writing. Why would anybody buy a 6700 after the 6600 hardware comes out? Right?
Well, if something were to change with the 6700 and I suddenly found I could buy two used 6700's for somewhere near the price of a new 6600….or, I could buy a used 6700 and a new 6600 for close to $7499…then I might just go in that direction. I'm hedging my bets.
Either way, now the hardware will fit in the rack whichever way I decide to go…which I guess, is the real point here…