The station is back on the air today! I was finally able to get back to work in the shack today. The packet radio system is back on the air! Finally!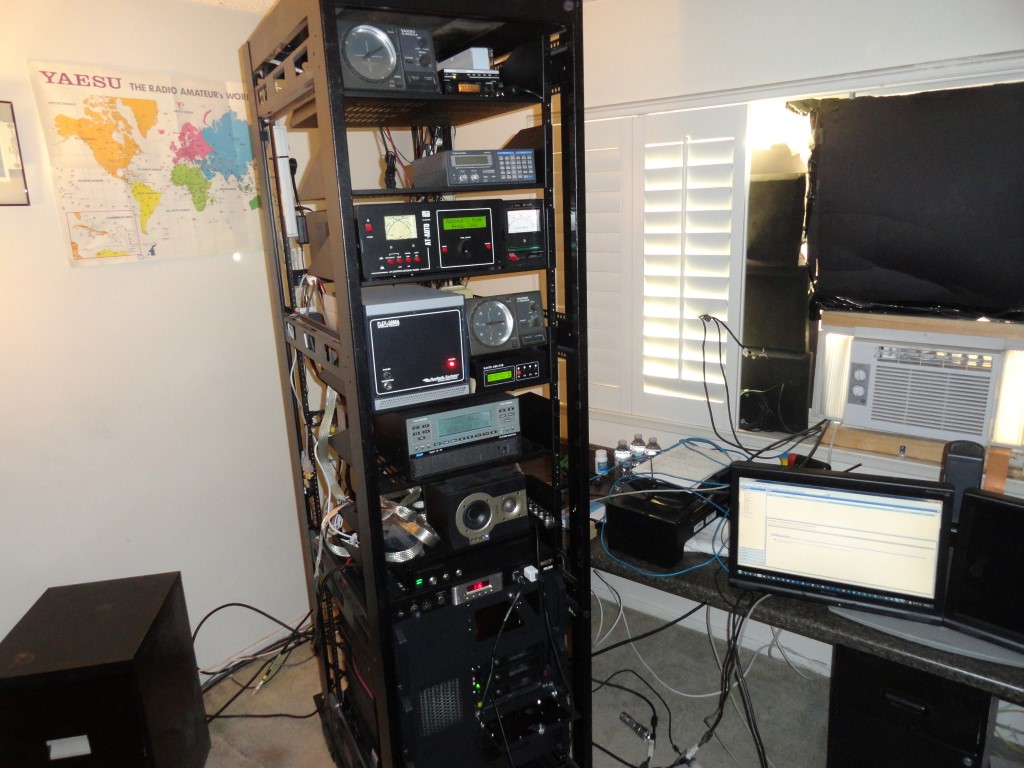 Removed 46″ Monitor & Ergotron Arm
Removed short side of desk
Moved rack into test position
Back on the air today. I removed a section of the desktop so I could get the rack closer to the antenna leads. Eventually the rack will go 'square' into the corner and the two 45 degree angle desktop sections will fit nicely against each side. It's not visible in the photo, but the desktop still extends into that corner.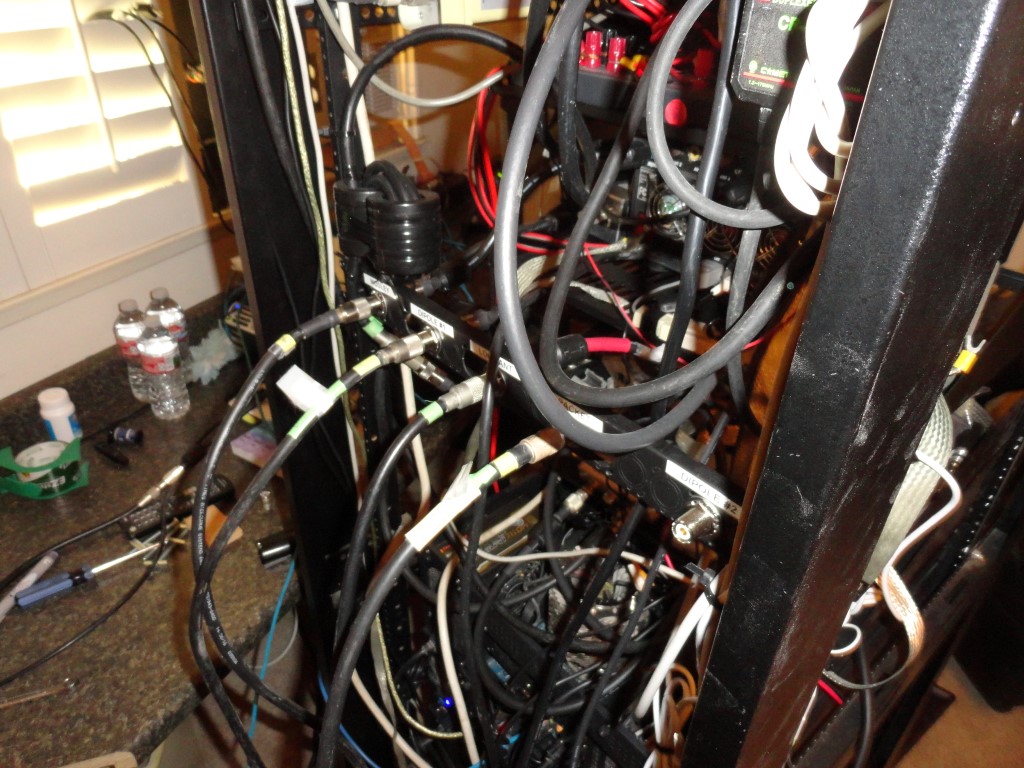 The packet radio system is back on the air, and tomorrow the SSTV Cam will return to service. Initial testing revealed a bad data cable serving band data to input #2 of the 1K-FA amplifier. Cable repaired and the 1K-FA now has full functionality again.
The HF radios are in RX only mode. There will be no TX testing before the ground system is reconnected.
Done for today!