Choking everything! I'm still working through placing all the snap-on ferrite chokes. When complete, virtually every cable will have a proper fitting choke on each end. I plan to be choking everything. This really helps keep things quiet and eliminate RFI in the shack. In my previous setup I added ferrites one by one to eliminate problems, but couldn't choke as many cables because I couldn't reach half of them! In the rack it's easy and I expect great results. The goal is to be RFI free at full RF output. Research showed you can never have too many ferrites. RFI suppression done right.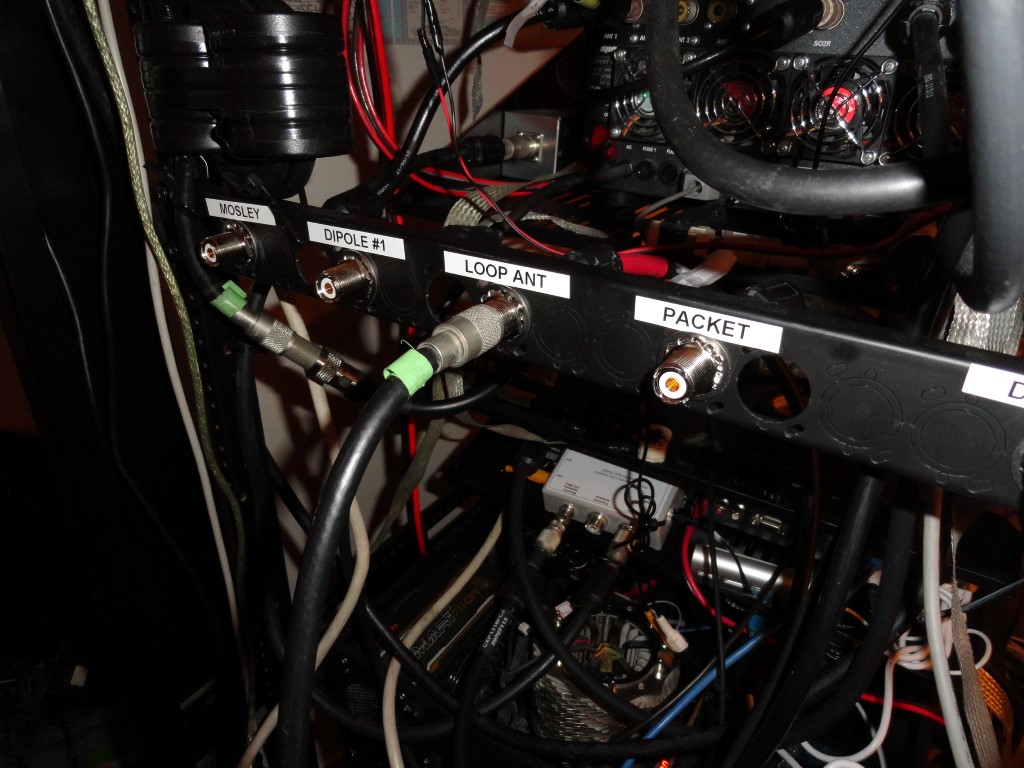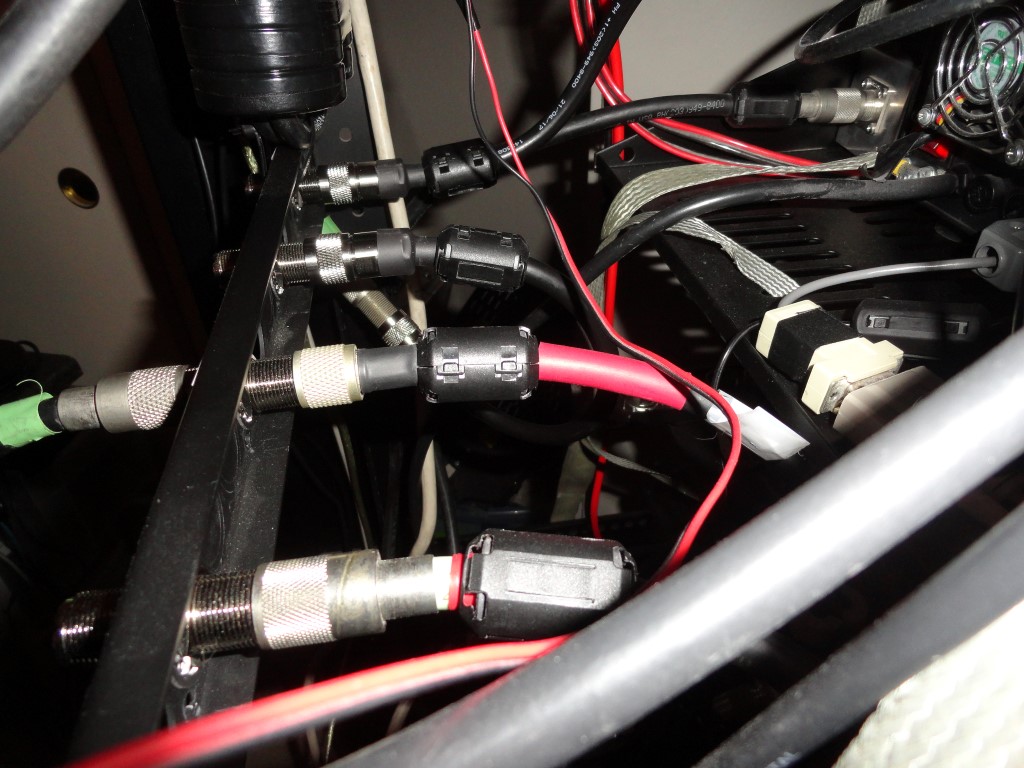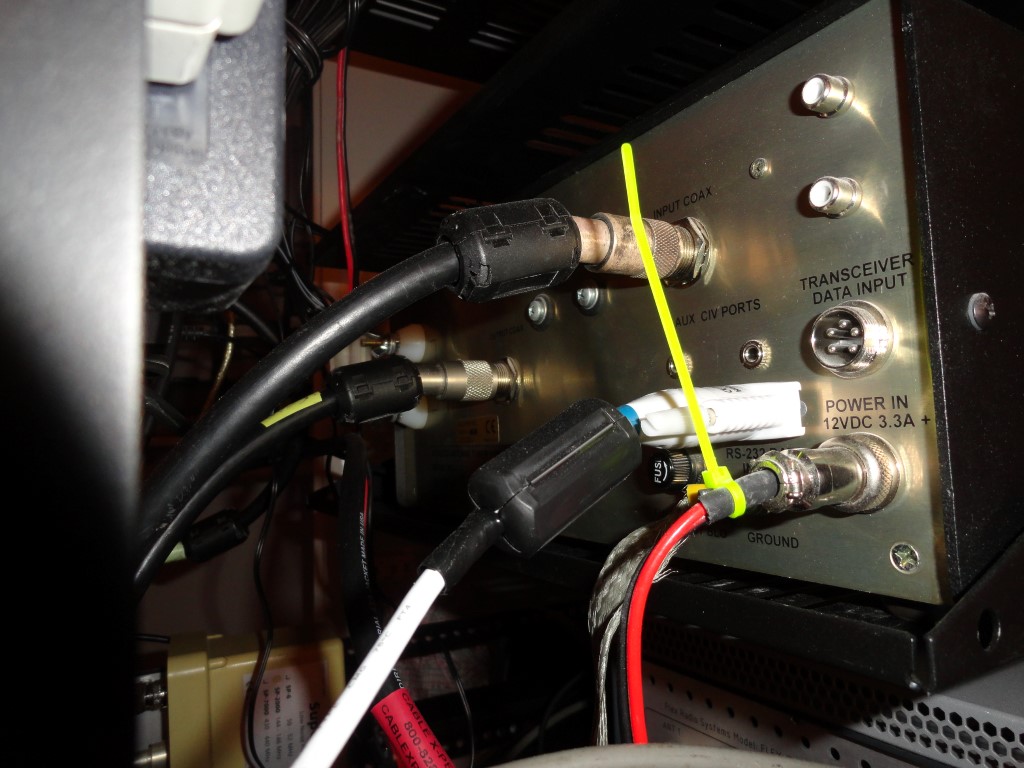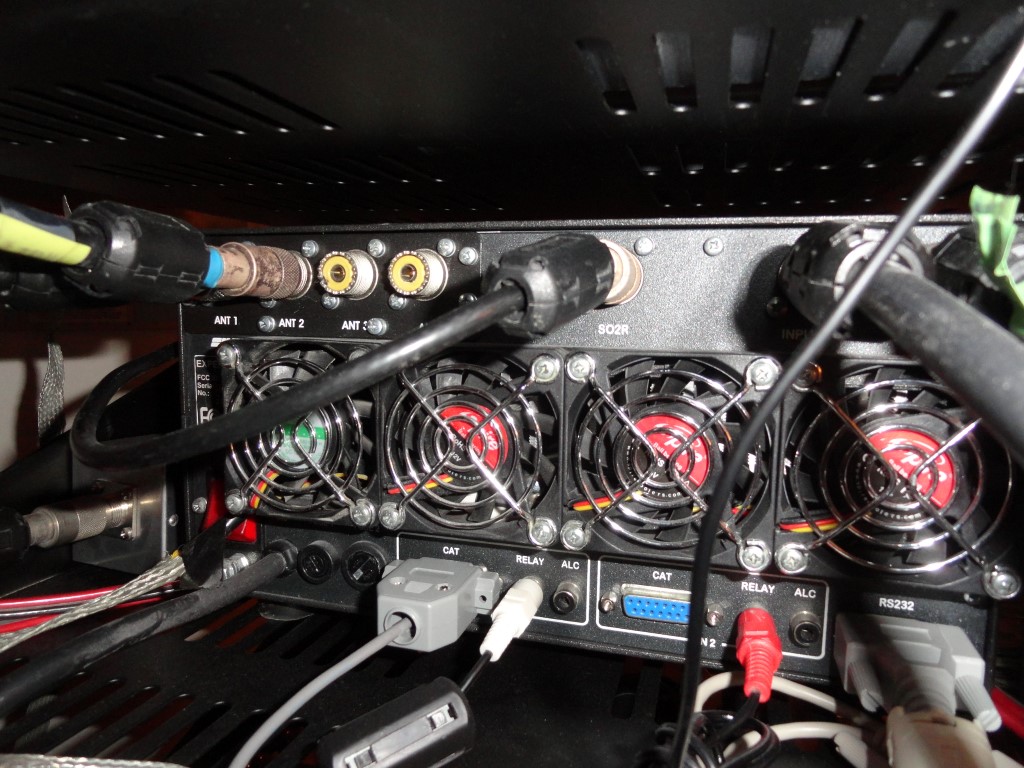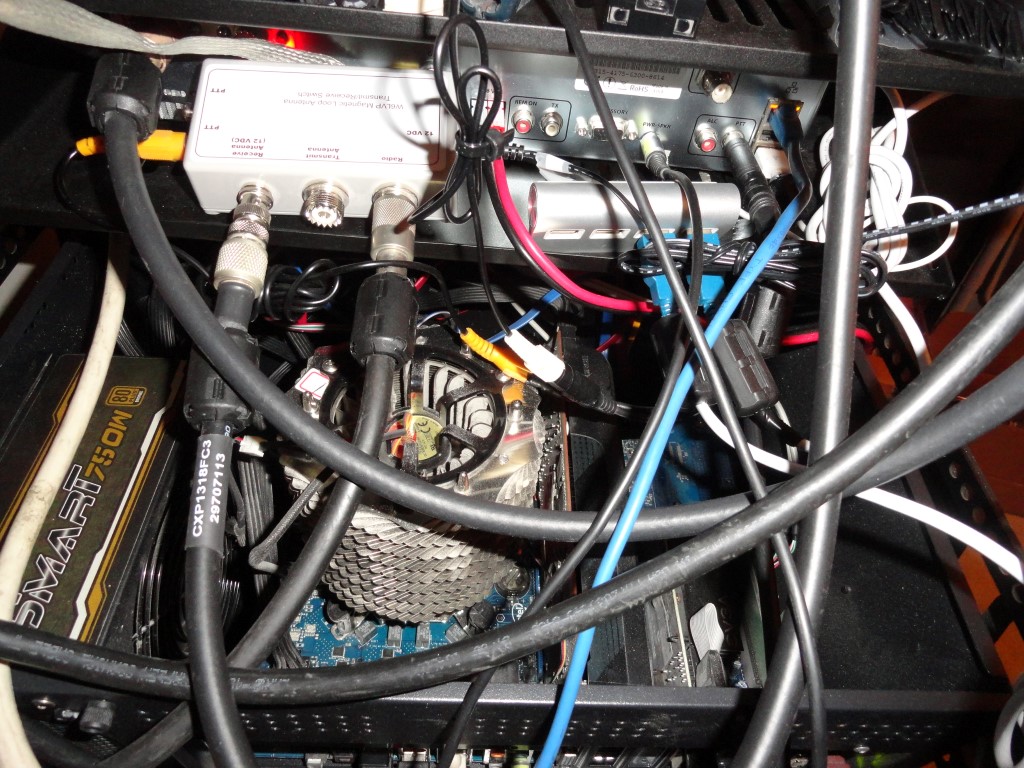 The TX relay for the W6LVP Magnetic Loop Antenna will switch over to an MFJ-260C Dummy Load in the event the TX is engaged on "Radio #2" when the SPE 1K-FA is powered off. Better to be safe than sorry, even if only at tuning level output.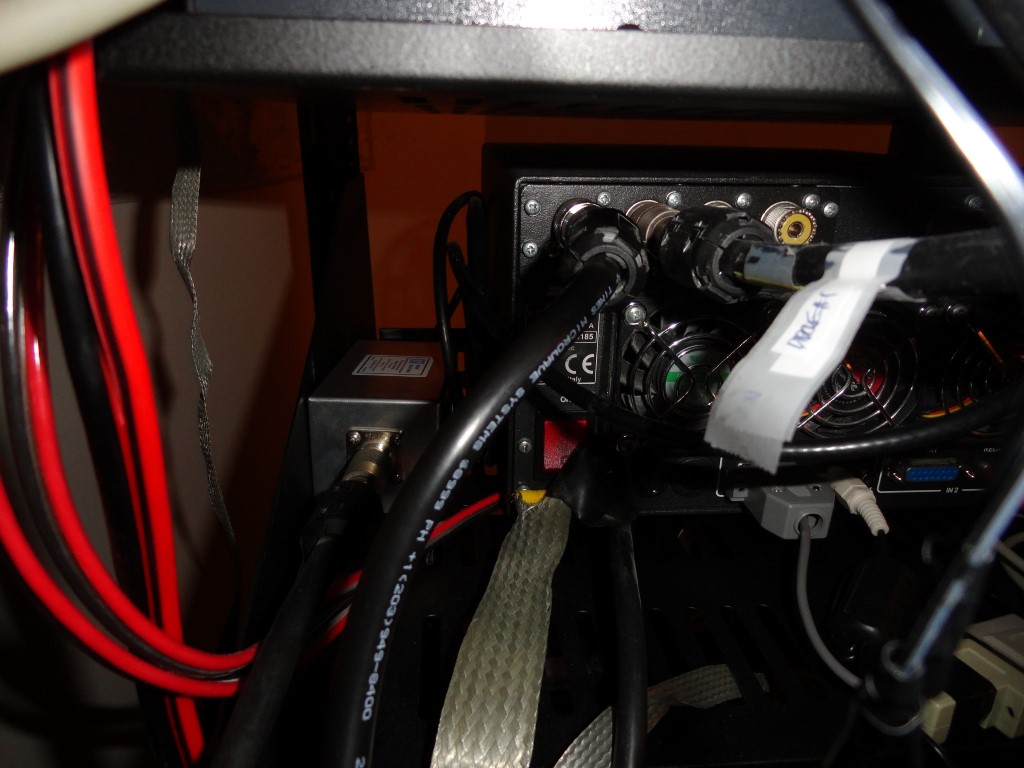 Between the ferrite chokes and the Low Impedance Single Point Ground System the rack should perform quietly and be 100% RFI free. Of course there's always the "Luck Of The Irish" so I won't count my chickens just yet. High power testing this weekend!