Astron RS-70A Regulated Power Supply
I purchased the Astron RS-70A Regulated Power supply after obtaining less than desirable results from some of the smaller Astron supplies. I'd also accumulated a few too many of the small Radio Shack 12v supplies. As everytime one was taxed, I'd just add another one.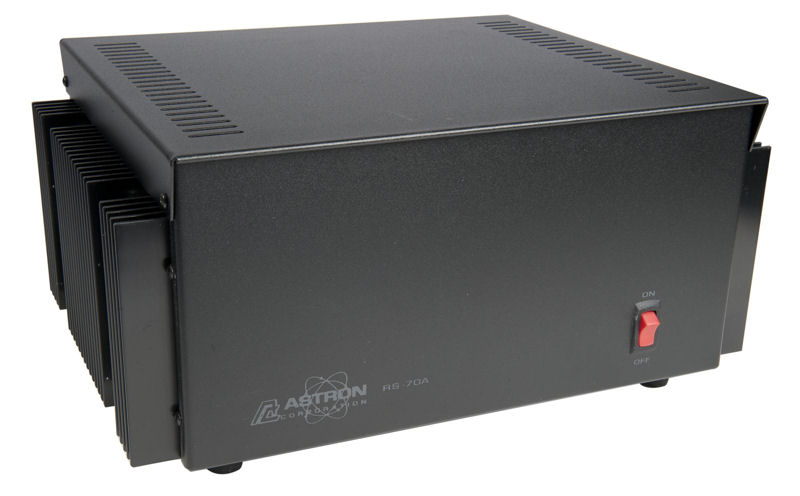 I went through several of the Astron 20 and 35 amp models early on (during my ICOM days). Believe it or not, every one of my Radio Shack supplies have not only survived, but remain in service to this day, after decades of 24/7 use. If you look through some of my shack pictures over the years you'll no doubt notice them!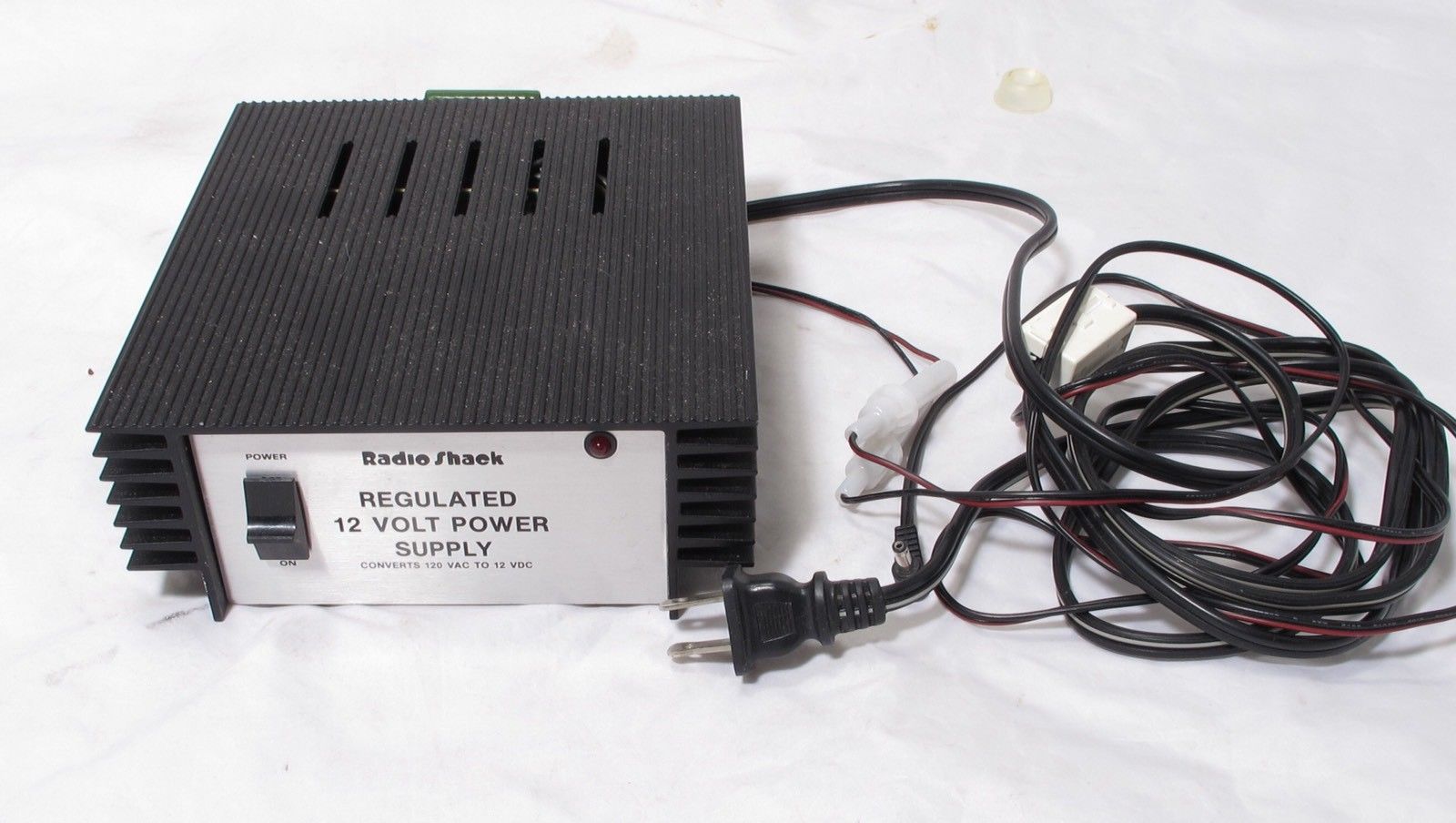 I found my RS-70A on eBay of all places. Someone bought it for a project that fell through and dumped it on eBay at half price. Lucky for me, this was yet another bona fide 'score'. It arrived in a rounded out cardboard box, but luckily, made the trip unharmed. It was obviously brand new. I almost felt bad for the seller.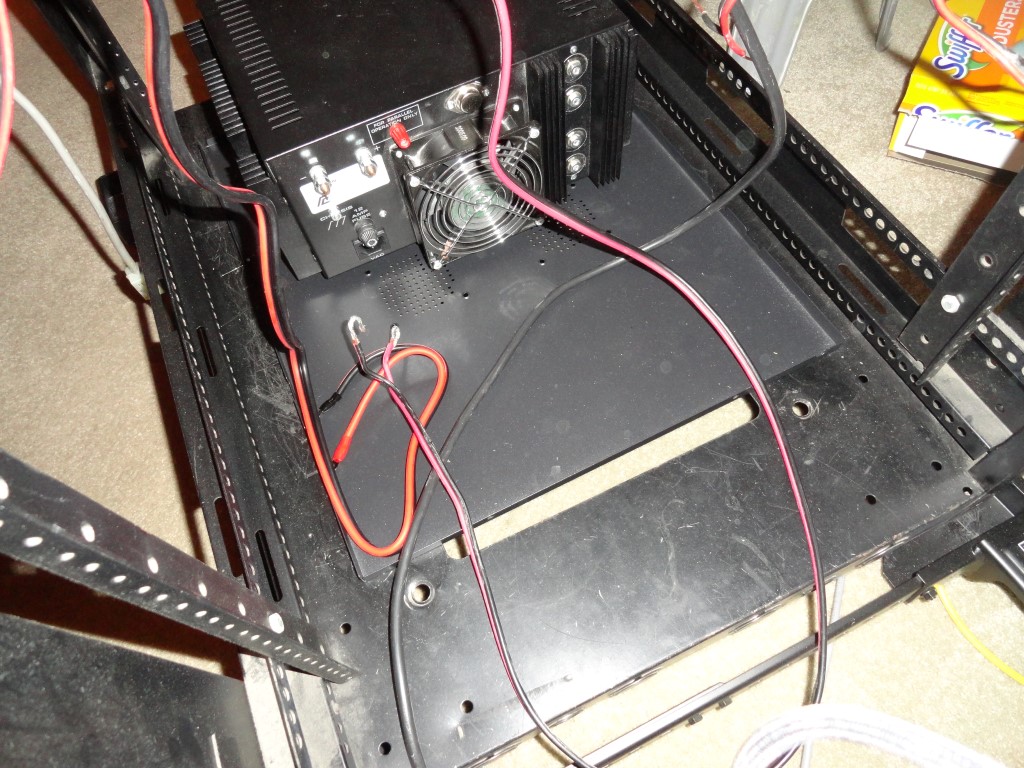 Astron RS-70A Regulated Power Supply Specifications:
Fold-Back Current Limiting Protects Power Supply from excessive current &
continuous shorted output.
Crowbar Over Voltage Protection
Maintain Regulation & Low Ripple at low line input voltage.
Heavy Duty Heat Sink
Chassis Mount Fuse
Three Conductor Power Cord
Specifications
Input Voltage 105 – 125Vac
Output Voltage 13.8Vdc +/- 0.05Volts (internally Adjustable 11-15V)
Ripple Less than 5mV peak-peak (full load & low line)
Continuous Duty 57 Amps
ICS 70 Amps
Size 6″ x 13-3/4″ x 12-1/2″
Shipping Weight 48 lbs.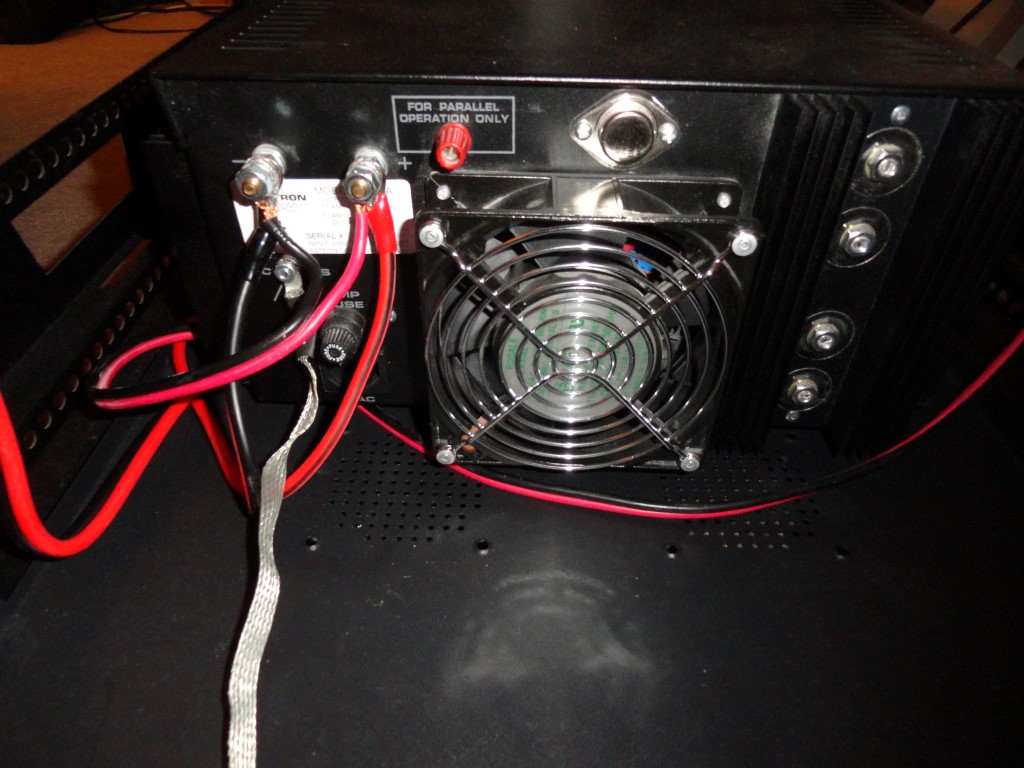 I have my Flex 6300 connected directly to the RS-70. I also directly connected an MFJ-1118 DC Power Panel to supply 12 volts to the rest of the 12v equipment in the rack.
I am currently on the lookout for a second RS-70A to keep as a backup. My current RS-70 is a central point of failure and redundancy is a must. I doubt I'll find another new one at half price, but when I find one with the 'right' price, I'll have a spare!