Dust Mitigation
Finally, some progress in my battle against the dust!
The bulk of the 2018 hardware upgrades are scheduled to arrive next week. In preparation I have started my planned dust mitigation process. In previous posts I described the problem I encountered during the tear down last year. I was literally choking on dust. Not good for me, or the ham shack.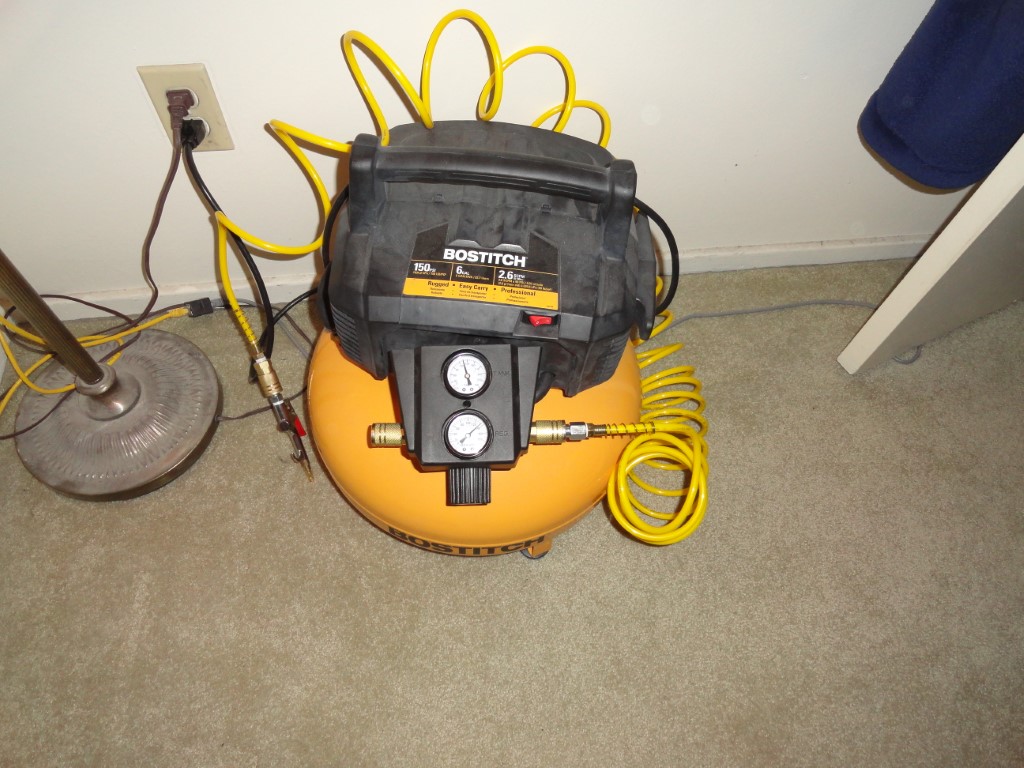 I'm using the air compressor to get as much of the dust airborne as possible. The ceiling in the shack has a rough stucco type finish, perfect for trapping dust. I was convinced that years of accumulation was more or less impacted in the ceiling surface. I was right. Once I hit it with the air gun, tons of dust was released.
With my face mask firmly in place I blew off the entire ceiling, then every surface that was practical after that.
Set It On High!
Here is my second weapon against the dust…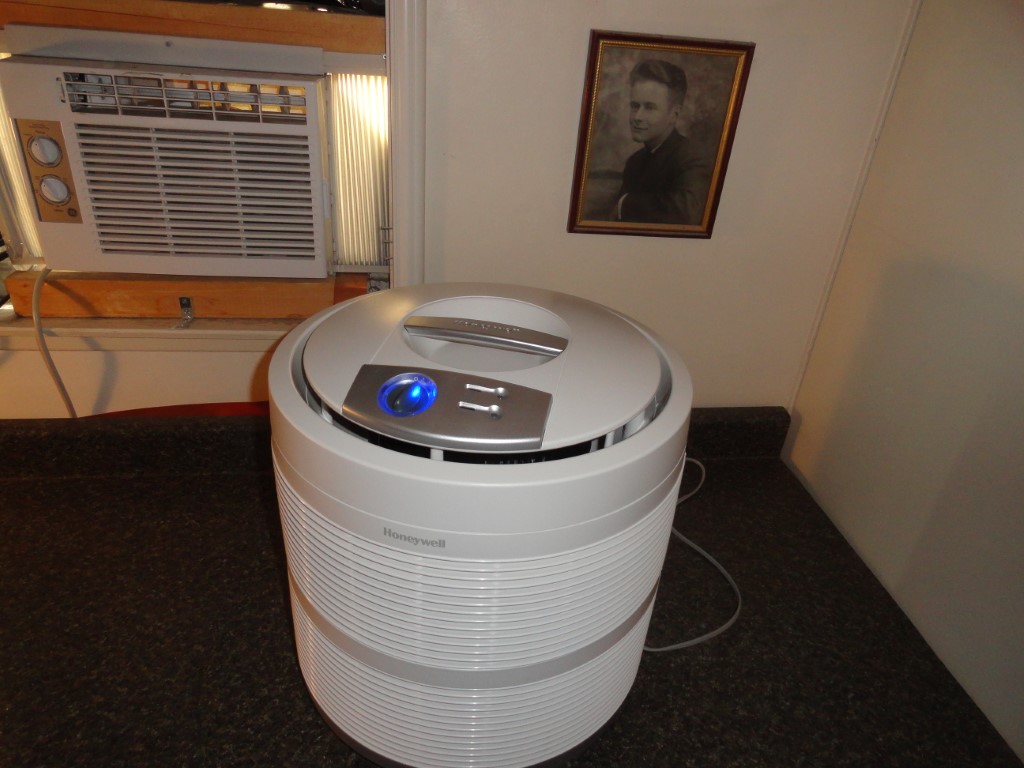 This high capacity HEPA filter will easily scrub all the dust out of the air. I have it running on the highest setting while blowing the dust around. I'm fairly certain it will take a few more air gun sessions to get everything clean once and for all. Once I'm satisfied I've collected as much dust as possible, I will leave the HEPA filter running on low speed 24/7.
The shack will go from dust bin to clean room just in time for all the 2018 hardware upgrades.