All the orders have been placed, and the new 2018 equipment upgrades are arriving. Some items have arrived already! The ZUMSpot has been assembled, and will be configured for use sometime next week. The FlexRadio Maestro is already in service. The Maestro was simple to configure and was on the air in minutes.
ZUMSpot Multimode UHF Hot Spot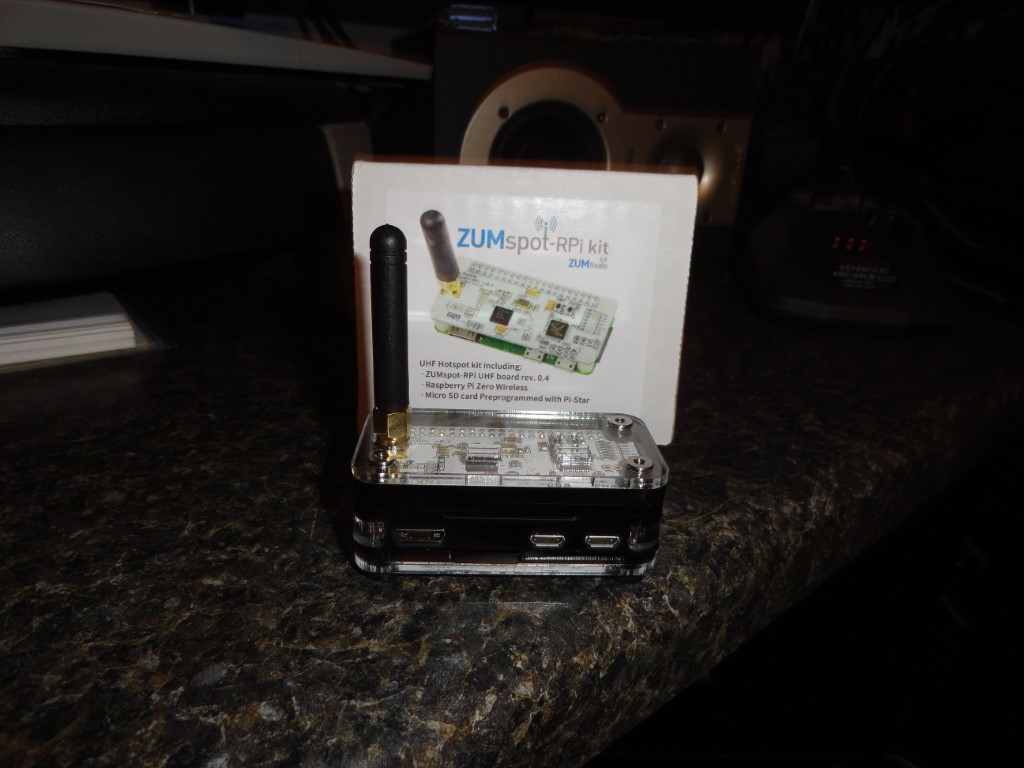 I ordered the optional plastic case for the ZUMSpot. It consists of a number of flat plastic parts that are stacked during assembly. The case parts included an exploded view illustration showing how to stack all the parts. I have not yet received the the Mini HDMI adapter, so I'll wait to configure it until next week.
FlexRadio Maestro
Well, it's bigger than I expected. The touchscreen is fantastic. It looks amazing. Set up was as easy as entering my wifi password. Did I mention the big beautiful screen?
The Maestro replaces a Gigabyte Brix Wireless Mini-PC running SSDR under Windows 7, using a mouse to operate. The Brix wifi left a lot to be desired. It would often have dropouts that distorted the audio, and would lose it's connection to the radio fairly often, in spite of being just one room away from the router.
I considered a new router, but decided to see how the Maestro performed first. At this point, on it's 'maiden voyage' last night, it held a solid connection for 12+ hours. A new record! I don't anticipate any problems, it looks like my little remote setup just went to the big time!
More On The Way
The FlexRadio 6700 is ready to be shipped as soon as the weather situation in S. Carolina improves. The 6700 will ship from Myrtle Beach SC early next week once the area recovers after hurricane Florence.
The balance of the new gear has shipped from the east coast dealer. If all goes as planned I should be able to start installation the week after next.