Common Mode Choke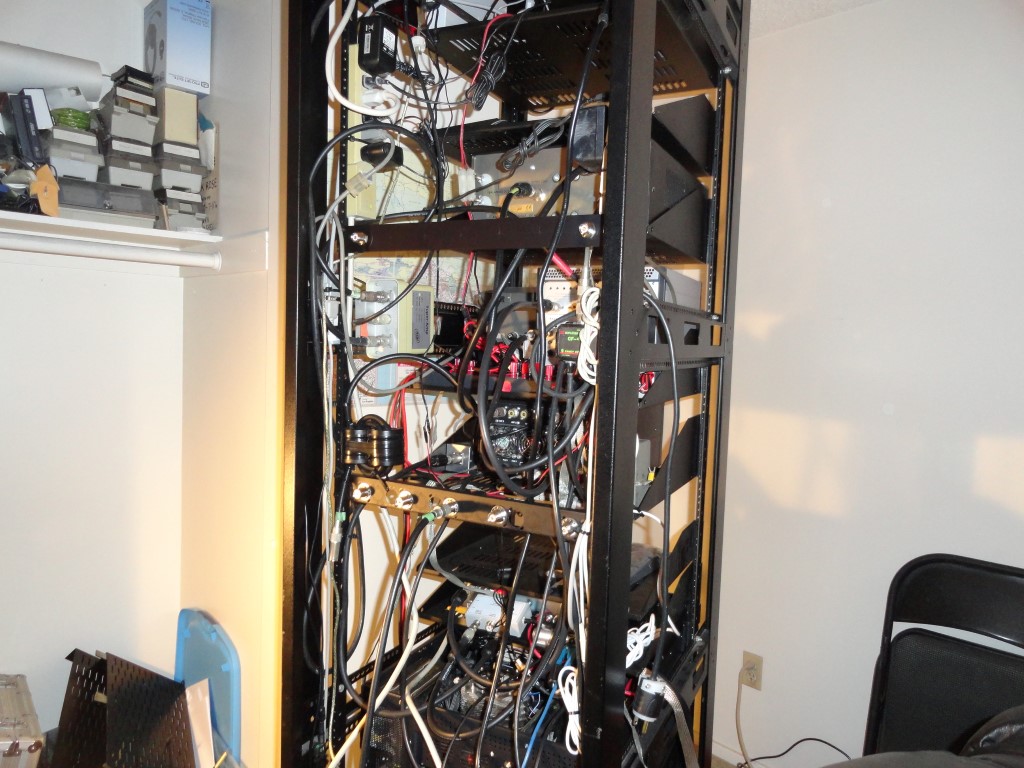 Today's work included installation of the Common Mode Choke and the following items:
RF Bulkhead Connectors and Panels
PRO 2500 Power Strip
UPS Backup Power
Mounted Common Mode Choke
I decided to add breakout panels for the antenna connections. I want to avoid direct connections to the equipment so that when I have to move the rack I don't have to worry about the antenna coax pulling the equipment toward the back of the rack. All but two antennas will connect via the panels. The discone antenna for the scanner, and the spare G5RV will connect directly to their receivers.
I had a few 1U panels with audio connectors on them and decided to repurpose them rather than buy new panels and have to drill them. The only problem was the knockouts were already punched out and the 15/16″ hole was too big. The SO-239 bulkhead connectors I purchased did not include any washers. I started looking through the local hardware stores and quickly realized none of them had the right size. I also saw an eHam article saying the same thing, no hardware store will have this size. I knew I had to look elsewhere. I had seen pictures of bulkhead connectors with (what I call) ring washers on them, but where can you find these washers? A pretty obscure part to try to find, especially when you don't know exactly what its called.
During my research I was very pleased to find a perfect match at American Radio Supply. They call it a "Large Star Washer For SO-239 UHF Bulkhead Connectors". Yep. Gotta love Google! So here I was stuck with these 15/16″ holes, and BOOM! Look at that! It's 1.047″ wide!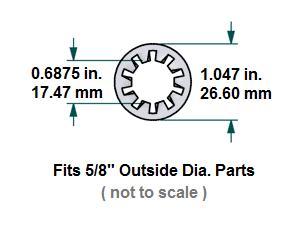 Done! Ordered! Arrived today!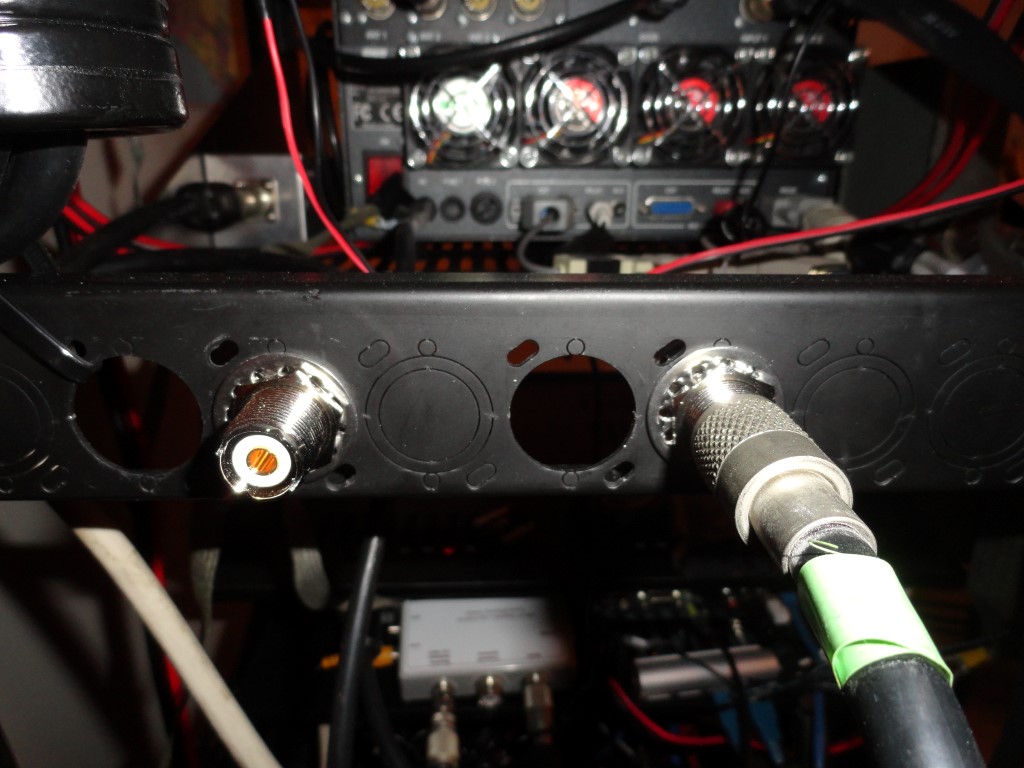 I also realized the W1HIS Common Mode Choke had to be secured somehow in order to provide some strain relief. The cable that will connect here is LMR-600, since it is so rigid, I thought it best to secure the choke with the connector for the LMR-600 facing down.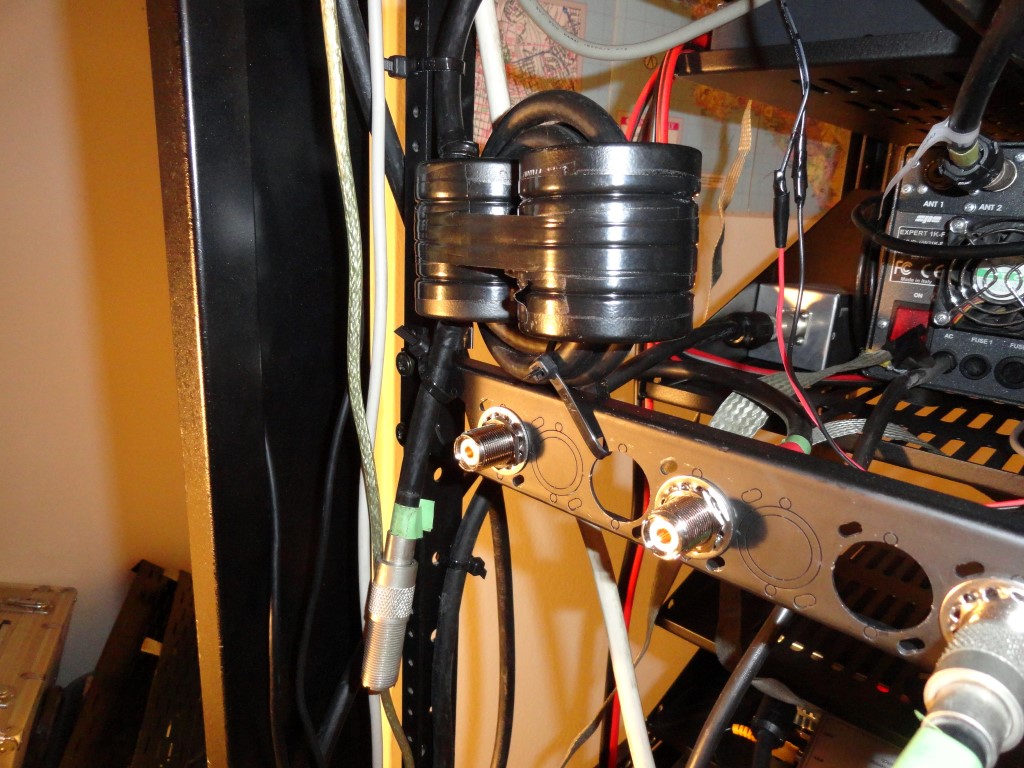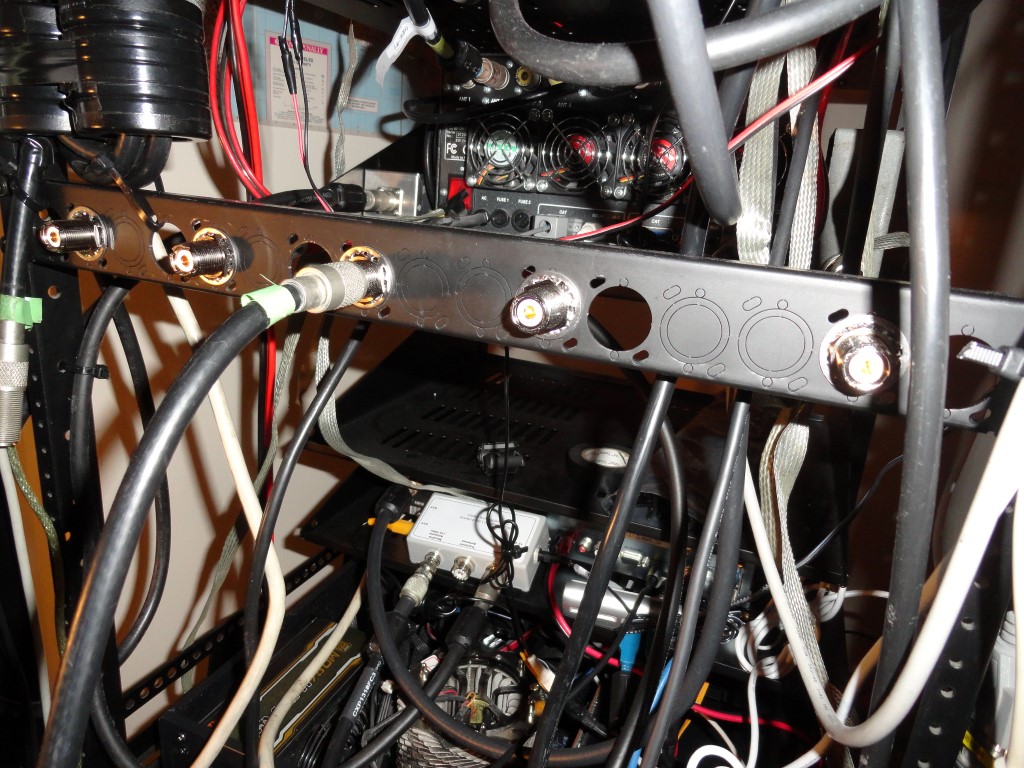 The "Monster Power PRO 2500" was installed today. I mounted it just above the desktop level, as it has two courtesy outlets on the front. The two AC power strips, and the UPS Backup are both connected to the 2500.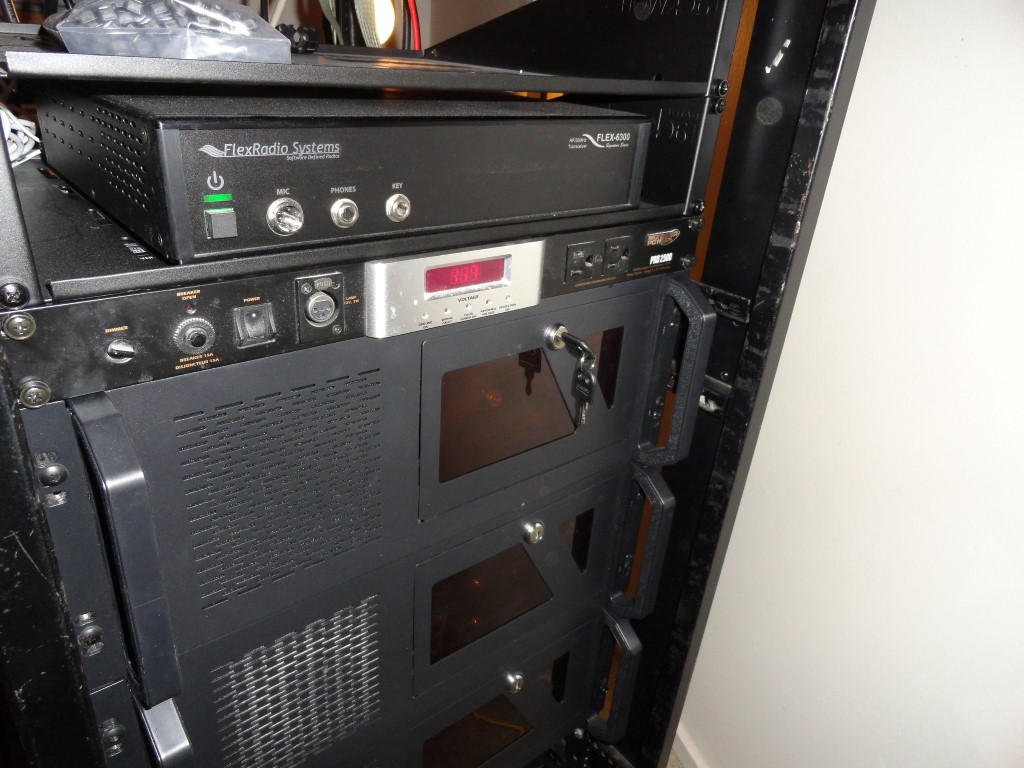 I was lucky the UPS Backup fit in the bottom of the rack behind the Astron power supply.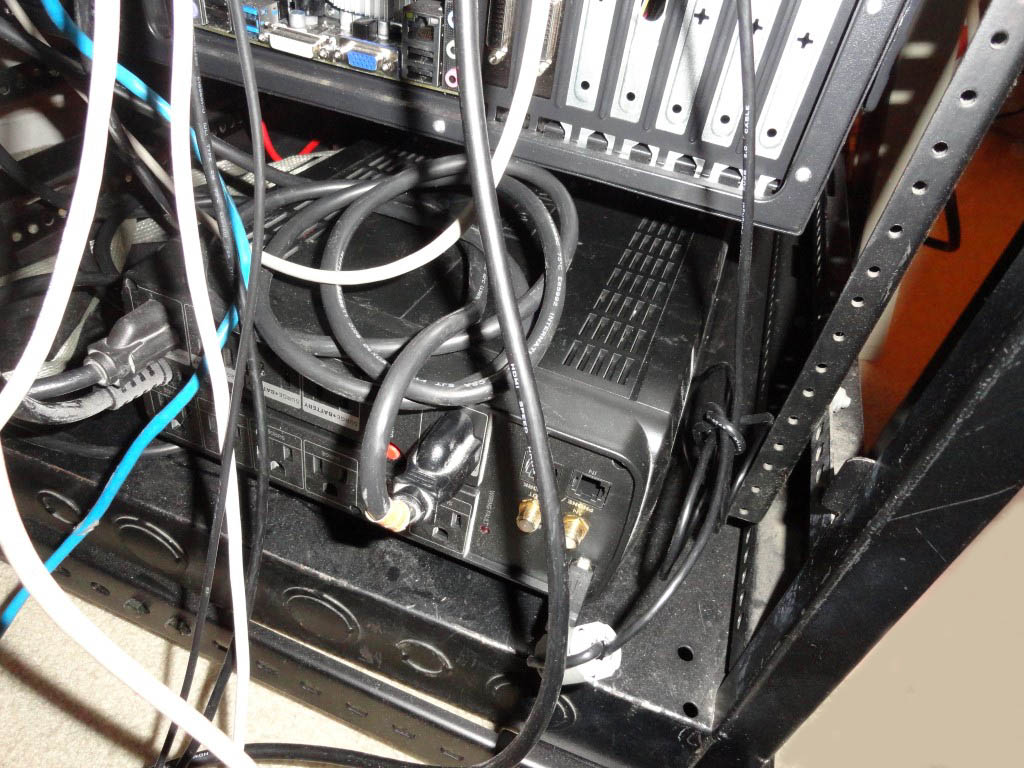 Tomorrow I plan to remove the computer monitors and the left side of the desk so I can move the rack into a better position for testing, to where all the antenna and rotor leads will reach.