My order is in!
I received an email on Tuesday advising me that 20,000 5G Helium Hotspots would be available via a pre-sale waiting list. The link brought me to the FreedomFi website. A countdown clock showed there was 2 hours left before the list would open. So I decided to purchase the FreedomFi 5G Helium Hotspot.
I waited out the two hours, and of course, the website was immediately inundated with people trying to order. I tried for a while, but eventually realized the website was crashed. So I gave up, thoroughly disappointed.
I went about my day, returning home about 4 hours later. Doubting there would be any units left, I went to the site to check, and lo and behold, I got in!
I made payment, it was accepted, and I am on my way to 5G. My confirmation email stated that since I am also on the RAK v2 Miner waitlist, my order for both units will be prioritized for expedited delivery! Hot stuff!
UPDATE 12/7/21
I received an email from FreedomFi today with a link to finalize my 5G Cellular Hotspot purchase. It's a done deal. They say I can expect delivery in 14 days. I chose the Indoor CBRS Small Cell package.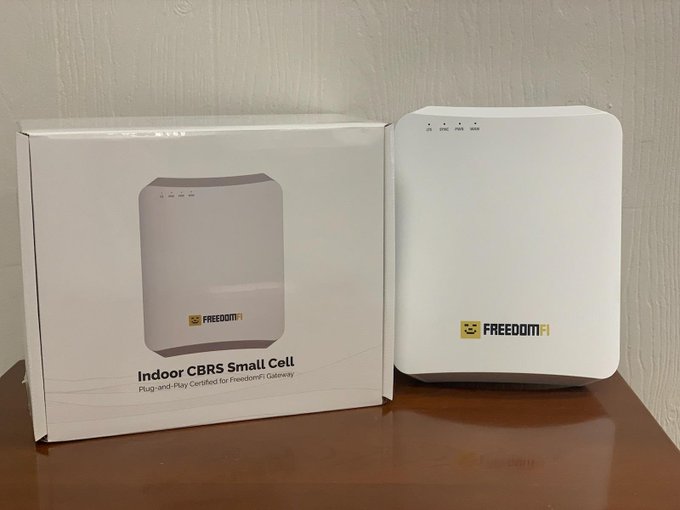 FreedomFi Gateway is the first omni-protocol miner for the Helium network. It will mine HNT for providing LoRa coverage. It is also expandable with certified CBRS small cells (and later Wi-Fi access points) to earn HNT cryptocurrency by offloading cellular data for carriers like DISH Wireless and GigSky.
Evolved Packet Core (EPC) is a framework for providing converged voice and data on a 4G Long-Term Evolution (LTE) network. … This allows operators to deploy and operate one packet network for 2G, 3G, WLAN, WiMax, LTE and fixed access (Ethernet, DSL, cable and fiber).
https://magma.github.io/magma/docs/basics/introduction.html
ONLINE: SYNCING TO BLOCKCHAIN
HIDDEN GREEN MOLE
https://explorer.helium.com/hotspots/112KAet3S2bdcFvBYByd4yJG9dBC2oRk8pY29r4e2g9Ts11t9ccQ
UPDATE: 12/29/21 SYNCED TO BLOCKCHAIN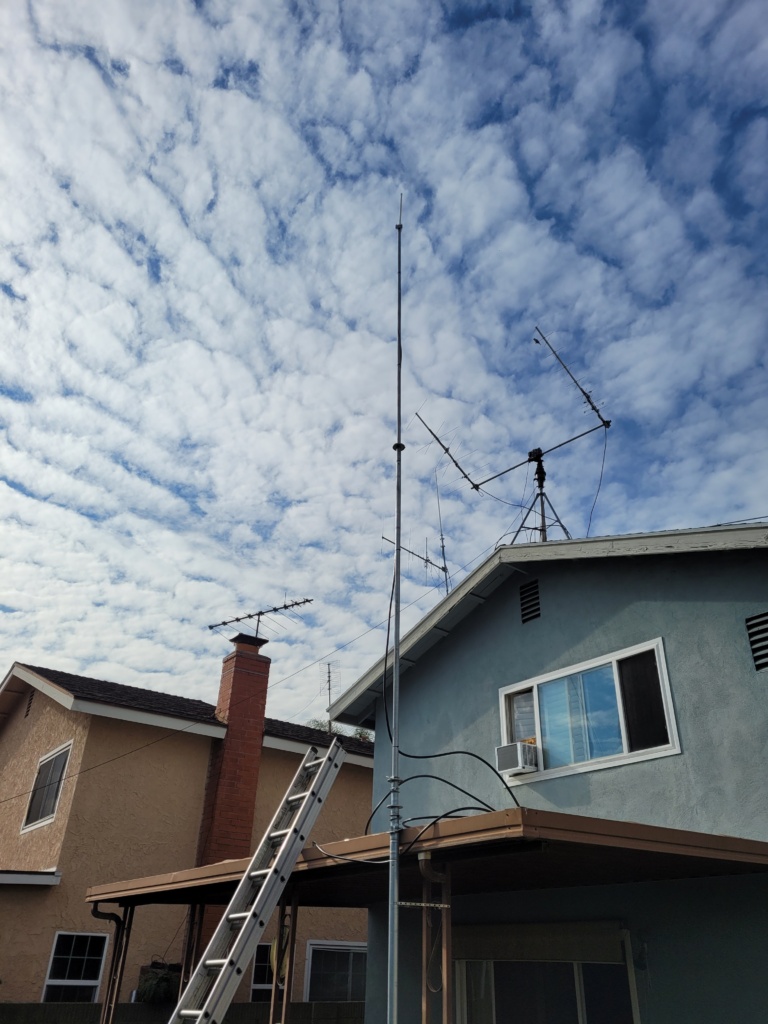 915 MHZ ANTENNA TEMPORARILY AT 30FT
The LoRa antenna is not yet at it's full height. I plan to nest each section 1-2ft for added stability. When complete, it will extend approximately 44 ft. As can be seen in the screenshot below, the RF coverage looks promising at 30ft. (currently 95 witnesses) Once at its final height, RF coverage will expand even further as I overcome the tree line attenuation I am currently experiencing.