The MNTD GoldSpot Helium miner has arrived!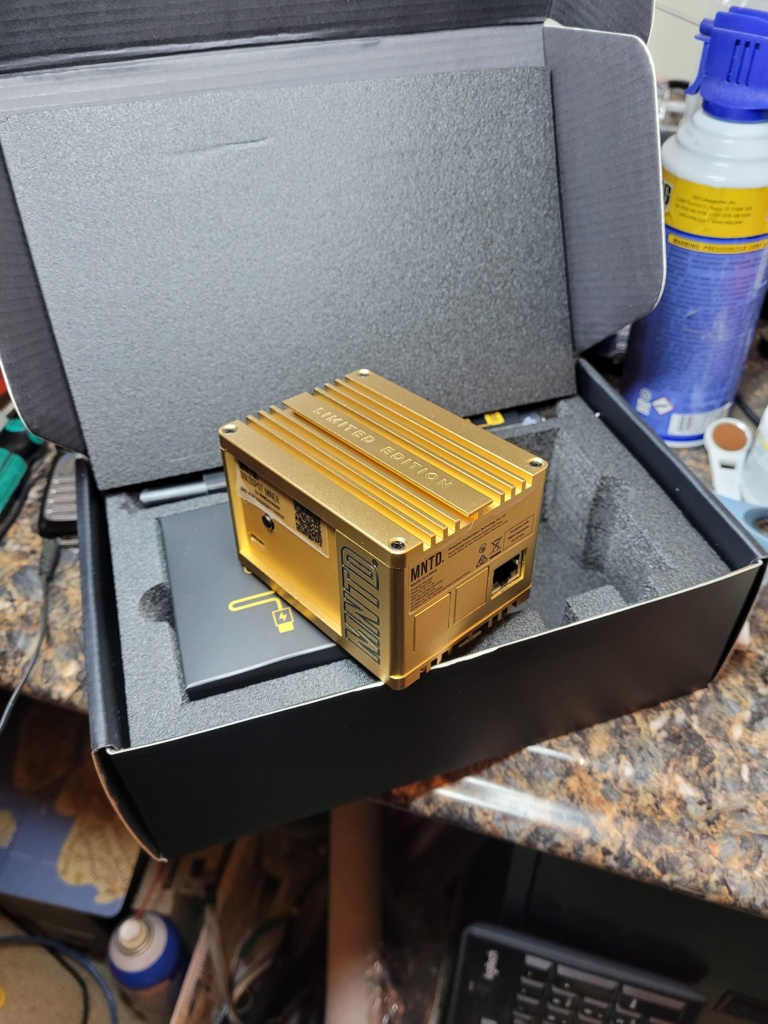 The miner has been in place and running for a few weeks now. I knew it was in a bad spot at the time I installed it, but I was simply out of time on that visit. On my next trip to the miners location, I plan to reposition it near a window.
TX Scale: 0.49
I expect the TX Scale to improve once I move the miner next to a window. The miner is currently reporting ZERO witnesses. (not good). Furthermore, the miner shows up as "Relayed" in the Helium app. This despite the fact that I entered a port forwarding rule in the subject router. My experience with the last miner installation (in Lancaster) was it took 3 weeks for the port forward correction to propagate through the network. I'm coming up on the 3 week mark with the relayed miner, so I expect a change in relay status soon.