The line mixer I use in the shack to combine audio from the PC and the transceivers, has developed a nasty 60 cycle hum. It's time for an SM10 Power Supply Board Swap.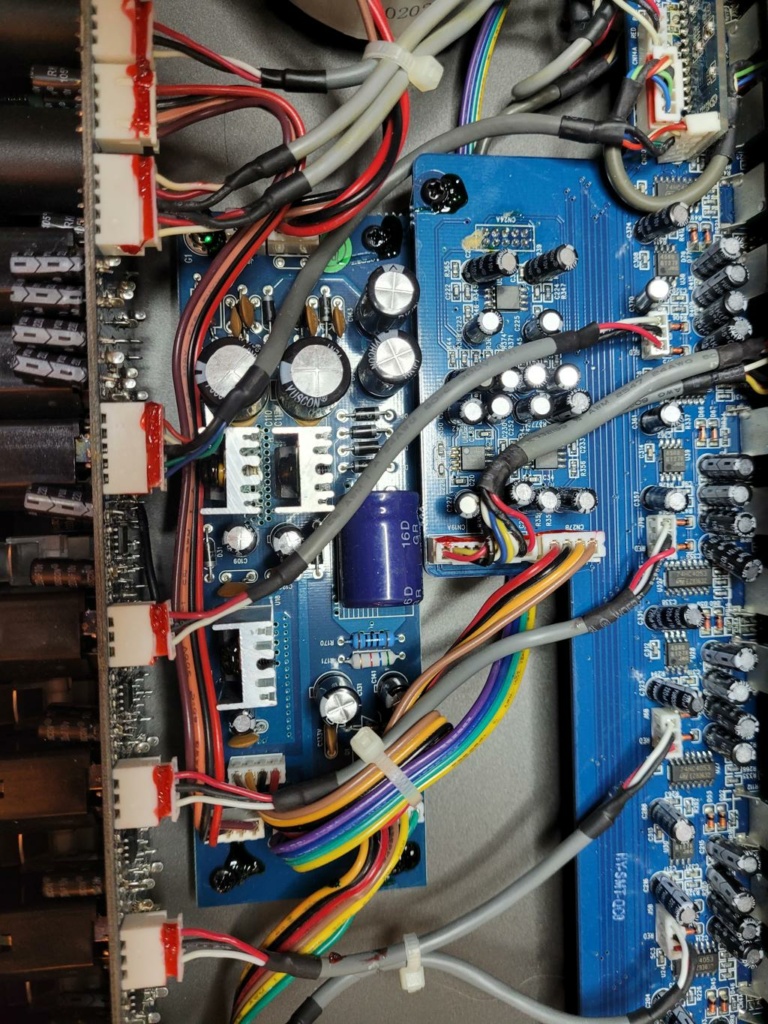 This is the suspect board. Can you see the problem already?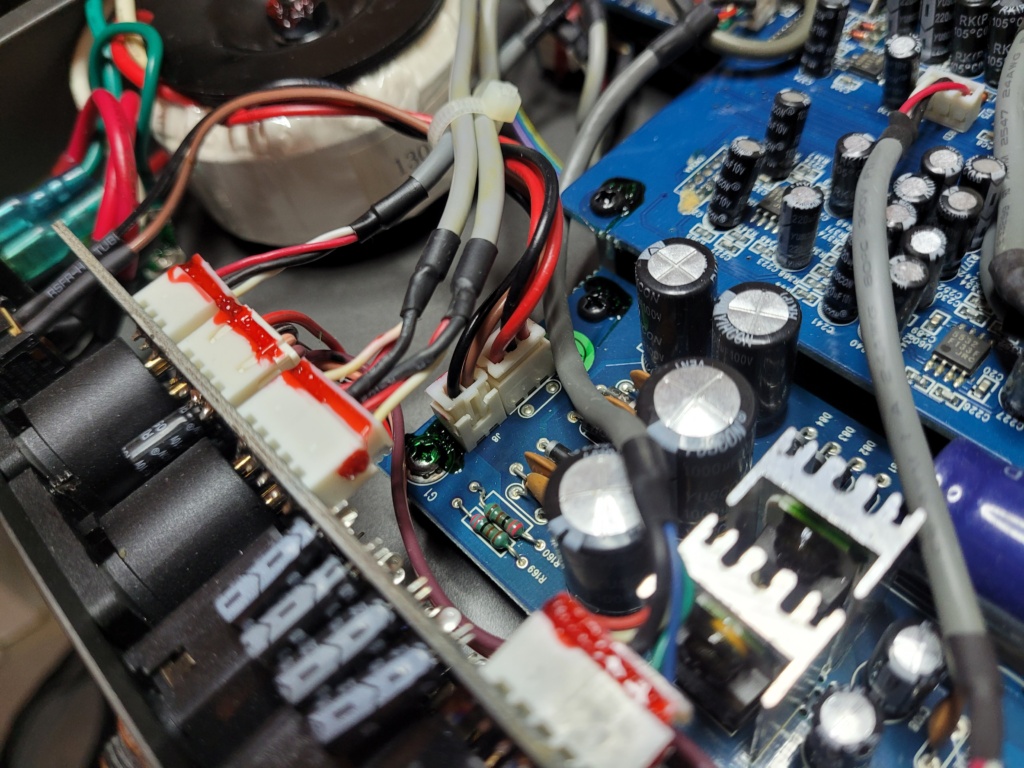 The problem is a bit easier to see from this angle. Do you see it yet?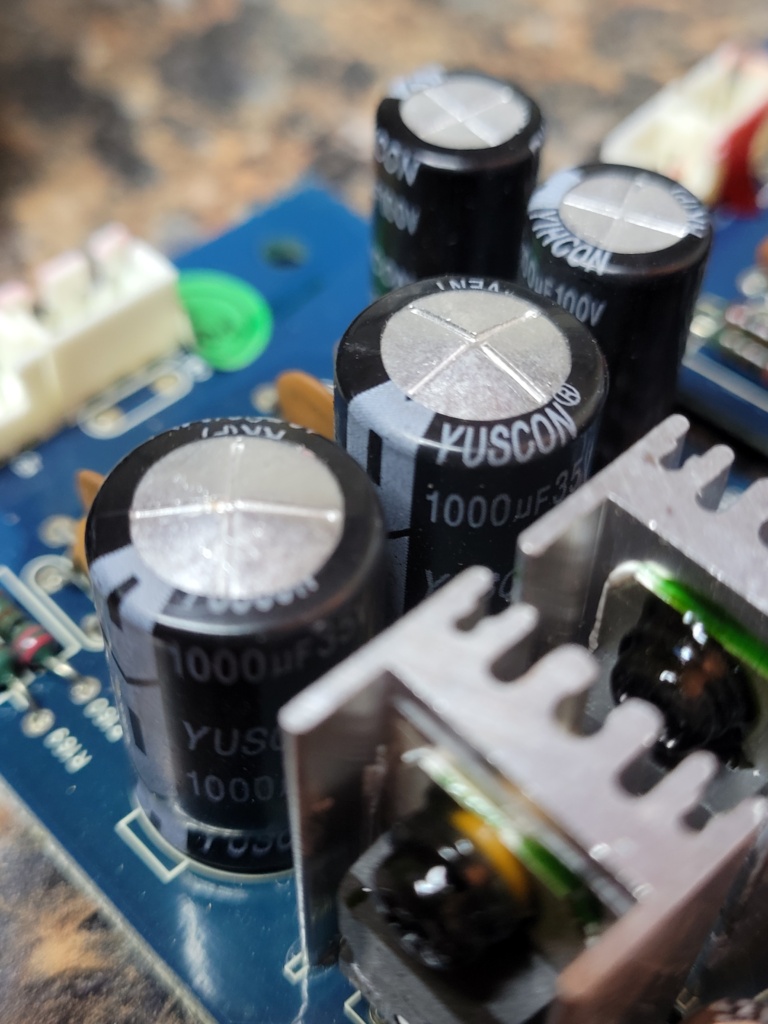 There you have it. Those filter caps are bulging big time! These failed capacitors are the reason we have developed the annoying hum.
Here are the same two caps on the replacement board. Notice how the tops are nice and flat! The vents are not open or stressed.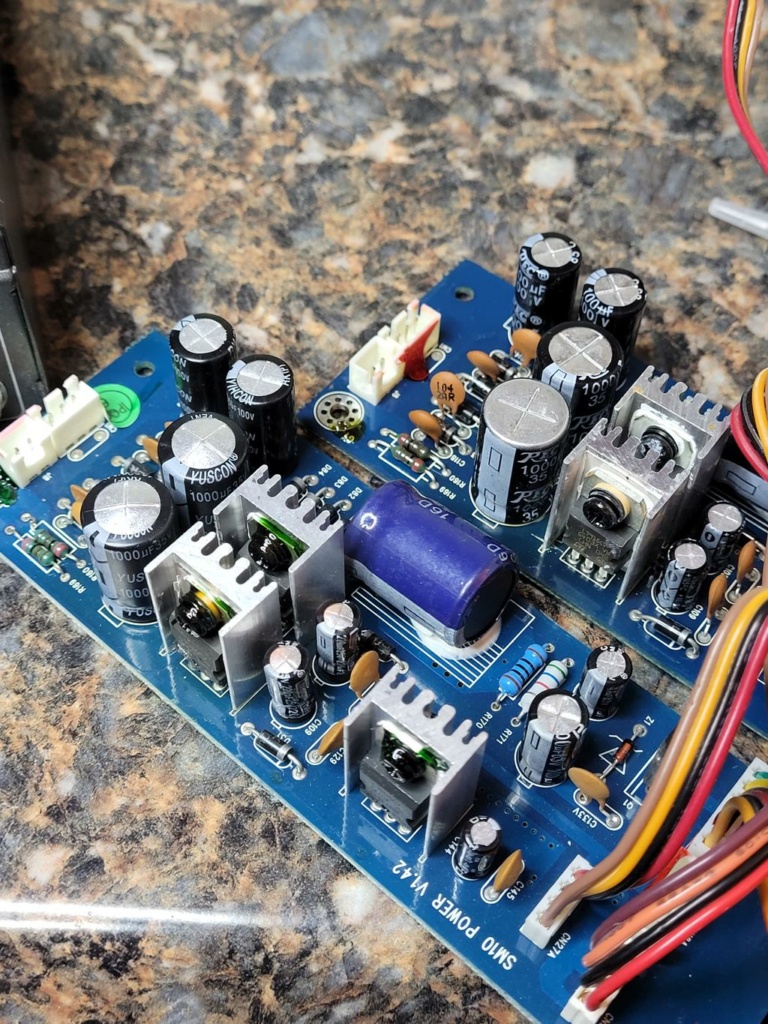 Side by side comparison.
An easy fix! I'm now HUM-FREE
The SM10 power supply board swap did the trick!
I will order (2) 1000uf 35v and (2) 220uf 25v replacement caps, and partially recap the original board for use later on when the replacement fails!
From the manufacturer:
The SM10 features ten channels with 1/4″ stereo line inputs and a balance control for each channel. Two channels include XLR mic inputs. This allows you to blend the relative levels of stereo inputs to your liking. In addition, each channel includes a switch for +4 dBu or -10 dBV line level input.
For output, the SM10 provides electronically balanced main stereo XLR and 1/4″ line outputs. The SM10 provides versatile signal routing via Main Mix, Mix B, Monitor and EFX bus outputs, as well as low noise and discrete microphone pre-amplifiers with 48-volt phantom power.
Two auxiliary sends can also be used to route signals to external effects, or create a separate mix for on-stage monitors. The SM10 features front panel headphone and monitor outputs with dedicated level controls. The mix may be audited with the SM10's 6-segment LED meter and a flexible meter/headphone source control.