Worth the Investment
Time spent building the digital side of the station is proving to be time and effort well spent. The dedicated digital rig is paying off big time, as DX contacts are coming in on all bands. The DX results are better than anticipated!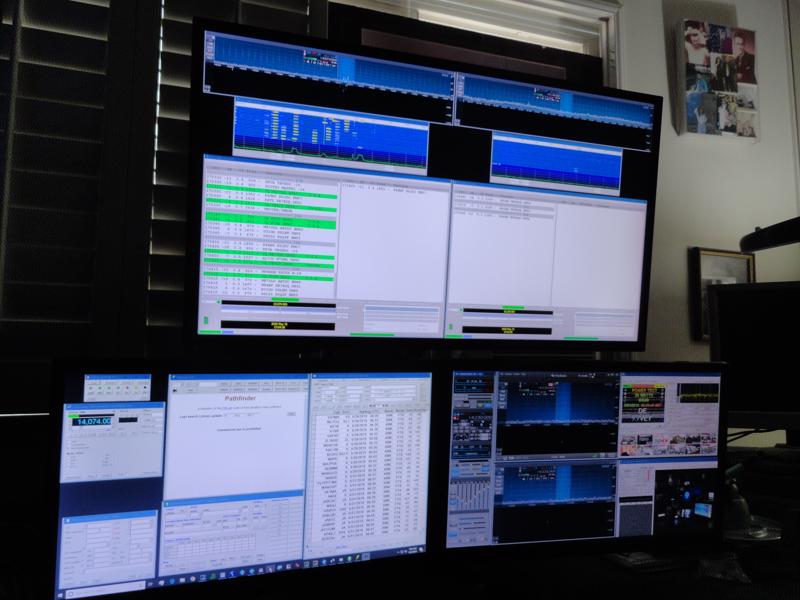 dedicated digital rig
Flex 6500 – Four Slice Receivers: Two running WSJT-X, one running MMSSTV, and the fourth running EasyPal. Add a Comet CHA-250BX Vertical @ 10ft and that's it!
Barefoot Digital: 100 Watts into a Vertical
I wanted this to be a simple barefoot operation with a dedicated radio and antenna. I'm using a Dell 7050 micro PC and have the Flex displays "cranked down" in order to limit CPU usage to a range of 40-60%. Works great!
Evenings here have become a lot more interesting!
Every day this new digital mode attracts more and more people to the airwaves. It works with the briefest of openings and the software needed is free to download. It takes up about 60Hz only and works great with weak signals.