Flex 6500 with WSJT-X Software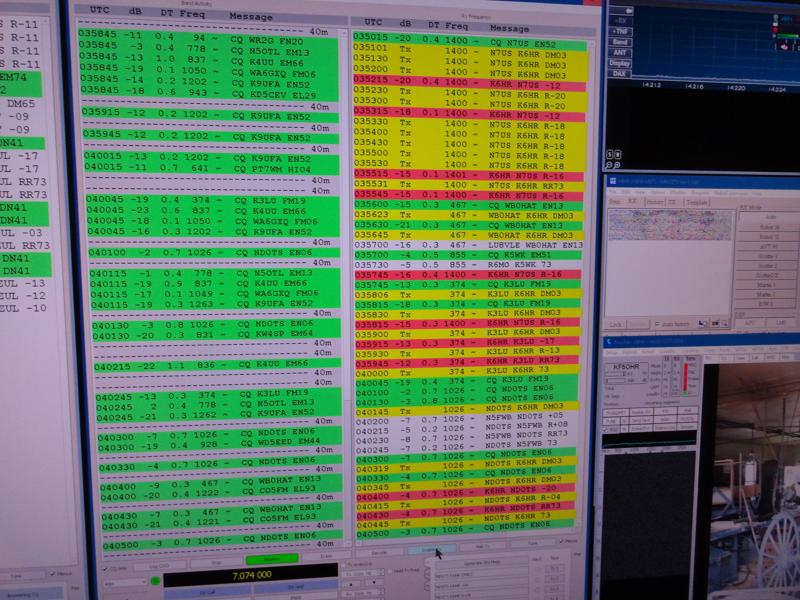 WSJT-X has arrived! I purchased the Flex 6500 for exclusive use in digital modes. I have the 6500 configured to listen for SSTV (Slow Scan Television) signals and EasyPal digital transmissions on the 20 meter band. At the same time I'm running two instances of wsjt-x on other bands.
Making Contacts via FT8
After following the set up instructions, and getting the audio and RF levels correctly set, I was making contacts via FT8 'right out of the box'. I'm running the Flex 6500 barefoot (100 watts) into a Comet CHA-250B multiband vertical antenna on a test stand in my backyard. The results were immediate. One of the first few contacts I made via FT8 was DX with JA0IXW. Not bad!
I have been able to complete almost every contact I've attempted so I'm pretty confident my little digital setup is working AOK! I'm putting out a very clean 100 watt signal.