I got started early today and got a lot accomplished. Here's the Saturday progress report:
Placed parts order for 1ft jumpers (due 1/20)
Removed 4 monitors and cleared desktop
Cleared under desk area
Sorted all cabling, tools, and parts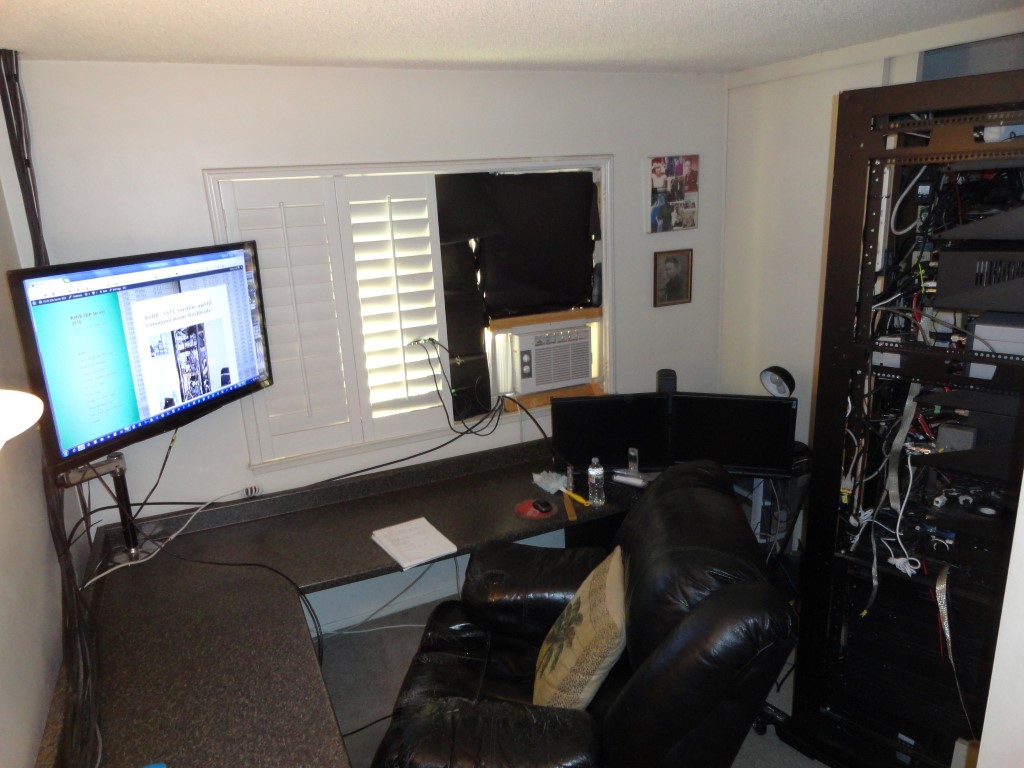 At this point the rack is more or less electrically complete pending the installation of two more jumpers that are scheduled to arrive Tuesday. Initial testing shows everything is working as expected. Before I can move the rack into the TX test position (an area next to the desk where all the antenna coax cables can reach) I will have to split the desktop in the corner where the two pieces meet, and temporarily remove the section on the left along with the 46″ monitor and arm.
I currently have only the loop antenna connected as the antenna coax leads don't reach the rack while it's still in the 'construction' position. If all goes as planned I should be back on the air sometime next weekend.
What remains to be done:
Rearrange the antenna order on RF Panel #2
Install remaining jumpers
Install Secondary UPS Backup
Ground Bar and SPG leads
Satellite EL Rotor DB9 quick disconnect
AF output panel
Remove closet doors
Remove 46″ monitor and Ergotron Arm
Split desktop to accommodate rack
High Power testing
All remaining Snap-On ferrites
Reinstall all peripheral/office items
This wraps up the Saturday progress report