My 14 year old Yaesu G-800DXA rotor has malfunctioned for the first time. It can be turned using the left/right switch, but there's no movement of the azimuth indicator. This could be as simple as a bad connection, caused when I pulled the connector from the controller during the remodel. It's possible, as I remember having trouble getting the connector out.
It could also be that the position potentiometer inside the rotor has failed. In which case I now have a "Plan B". If the problem turns out to be inside the rotor I'll replace the rotor, and consider repairing the old one for some future use.
I also have some rough spots in the G-800SDX rotor that I use for SAT azimuth. The rotor gives bad indication between 100 and 160 or so. This is surely an indication of impending failure. No worries, as the rotor was acquired secondhand for peanuts, and has been in operation for 6 years. It still works and will stay in operation until I replace the the HF rotor. The plan is to buy another G-800DXA for the HF antenna (since I already have a working computer interface card for it). FWIW the Idiom Press RotorCard from hamsupply.com is highly recommended. It gives your rotor its own COM port number, and can be accessed by any software.
If possible I'll change out the SAT and HF rotors the same day. I will most likely purchase both rotors (G-5500 and G-800DXA) new from wherever I find the lowest price. I've owned the Yaesu G-5500 AZ/EL Rotor, and there's no doubt it's the best. My cobbled together KENPRO/YAESU combo has been serving me well, it enabled me to get back on the satellites at a greatly reduced cost, and was a deciding factor to stay on with the SATS.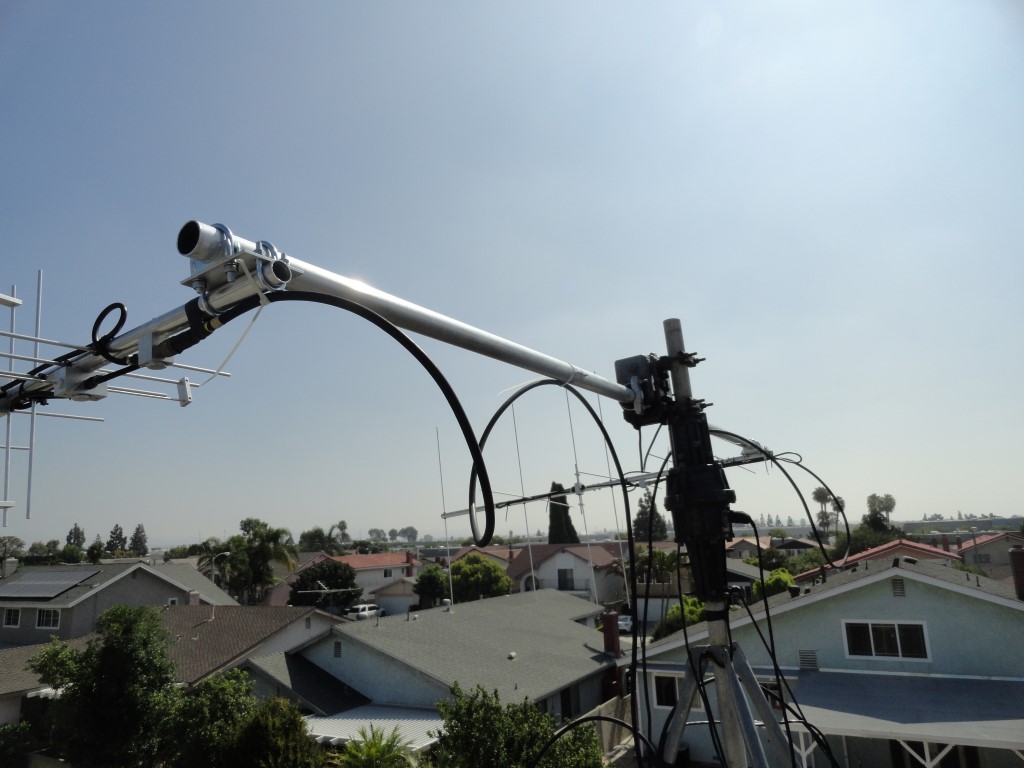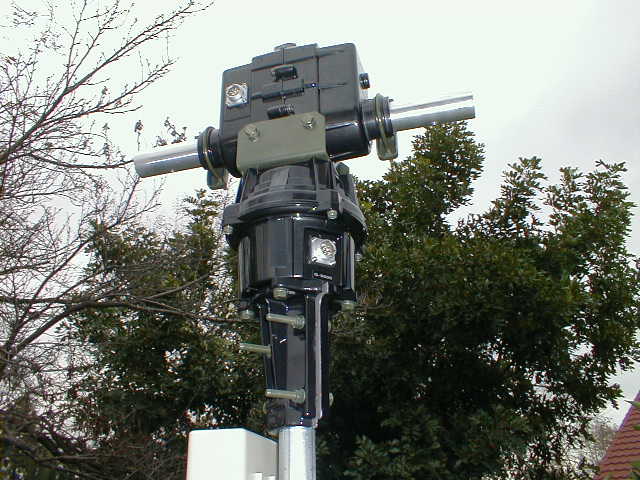 I'll use the leftover G-800SDX to turn the W6LVP Loop. We all know a rotor for the RX only Loop Antenna is a must have. The loop can be rotated to find the null or the peak, depending on the signal situation. Thus far I've only used the loop in a fixed position, so utilizing a rotor will open up some new possibilities.
For the replacement rotor I am considering the Green Heron G800/RT21 system. I'm waiting for a reply on the shipping cost before I order.
UPDATE: 030818 – Well, I got my answer from GHE. I'll be shopping elsewhere…