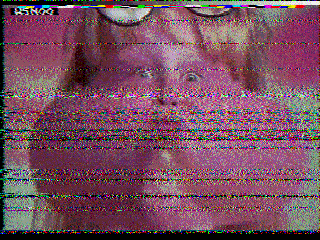 My first SSTV RX image was copied in 1995. Since 2002 my 24/7 SSTV Webcam has received and saved over 57,000 SSTV images via HF/VHF. The analog images were received on 14.230 and the digital images were received on 14.233 mhz. Others were received via a local FM repeater.
24/7 SSTV Webcam Since 1995
I save images that are clear and/or entertaining, or interesting to me in some way. If you've sent an SSTV image in the past 23 years or so, and I copied it, it's included in this slideshow! If you see an image of one of your QSO's that you need or want, please copy the filename and email me .
For software I use MMSSTV, EasyPal, and the KE5RS FTP Widget.
I installed the WP Photo Album Plus plugin today and was able to get the slideshow created in minutes. As I learn more about the plugin I will customize the photo album a bit more. Enjoy these archival images from my 24/7 SSTV Webcam.
K6HR SSTV Master Slideshows