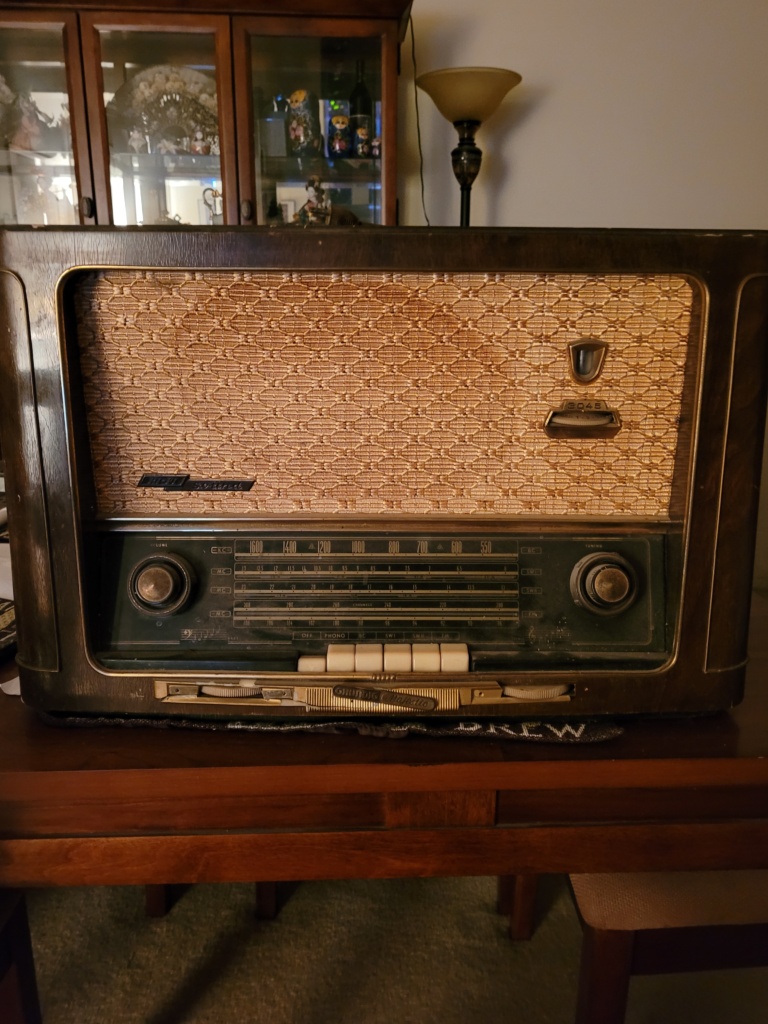 A Great Surprise Gift!
My cousin had a great surprise for me last Saturday. This is the Grundig Majestic 3045 that belonged to her father, my Uncle Harold. Needless to say, I'm thrilled to have it (Thanks EB!) and of course, I can't wait to see if it still works. More info here
Super Clean!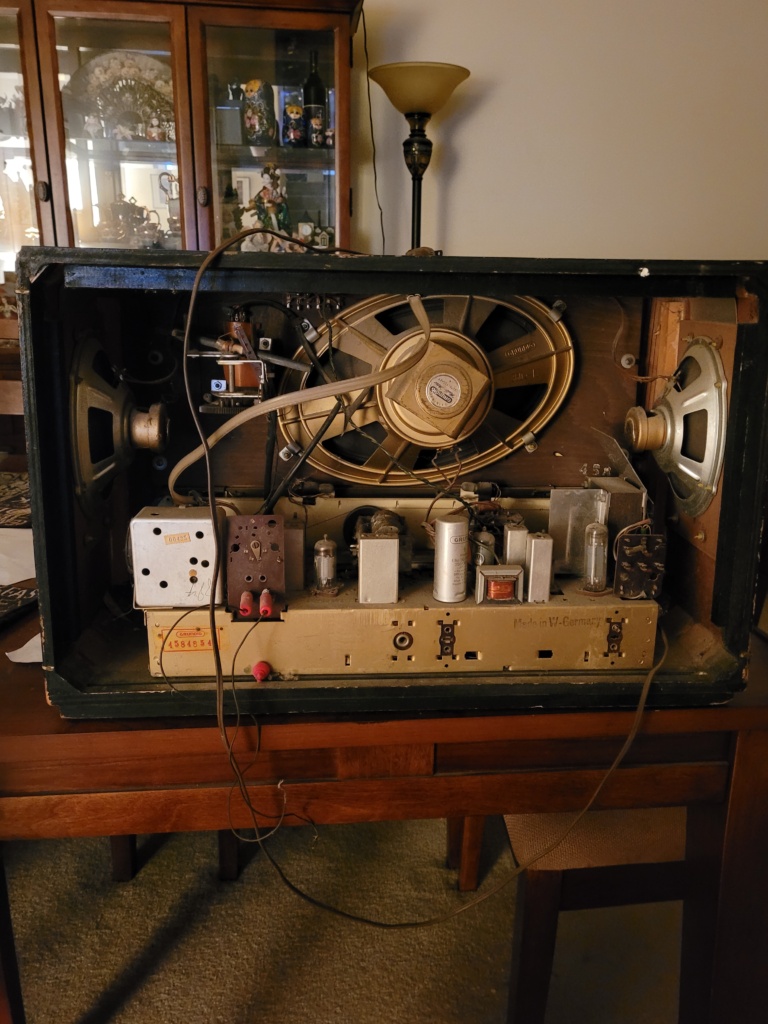 I must say, it is remarkably clean for a radio of this vintage, and has been well cared for. There is a loose/broken ferrite rod with windings on it (FM antenna?) but other than that, the radio appears to be 100% intact.
I will do some research on the radio before powering it up. (Probably going to need a Variac) I plan to restore this unit back to full working condition.
Stay tuned, as this wonderful family heirloom comes back to life once again!
Main principle
Superheterodyne (common); ZF/IF 468/10700 kHz; Export model
Tuned circuits
8 AM circuit(s) 11 FM circuit(s)
Wave bands
Broadcast, Long Wave, Short Wave plus FM or UHF.
Power type and voltage
Alternating Current supply (AC) / AC 50-60 Hz: 110; 125; 160; 220 Volt
Loudspeaker
3 Loudspeakers
from Radiomuseum.org
Model: Majestic 3045W/USA – Grundig Radio-Vertrieb, RVF,
Shape
Tablemodel with Push Buttons.
Dimensions (WHD)
620 x 388 x 263 mm / 24.4 x 15.3 x 10.4 inch
Notes
Grundig Majestic 3045W/USA ist ein Exportmodell für die USA.
UKW/FM Bereich 87,5 – 108 MHz. MW/BC Bereich mit CD-Markierungen zur Anzeige der Frequenzen der US-Zivilverteidigung (Civil Defense). Siehe auch den Forumsartikel