Grundig Majestic 3045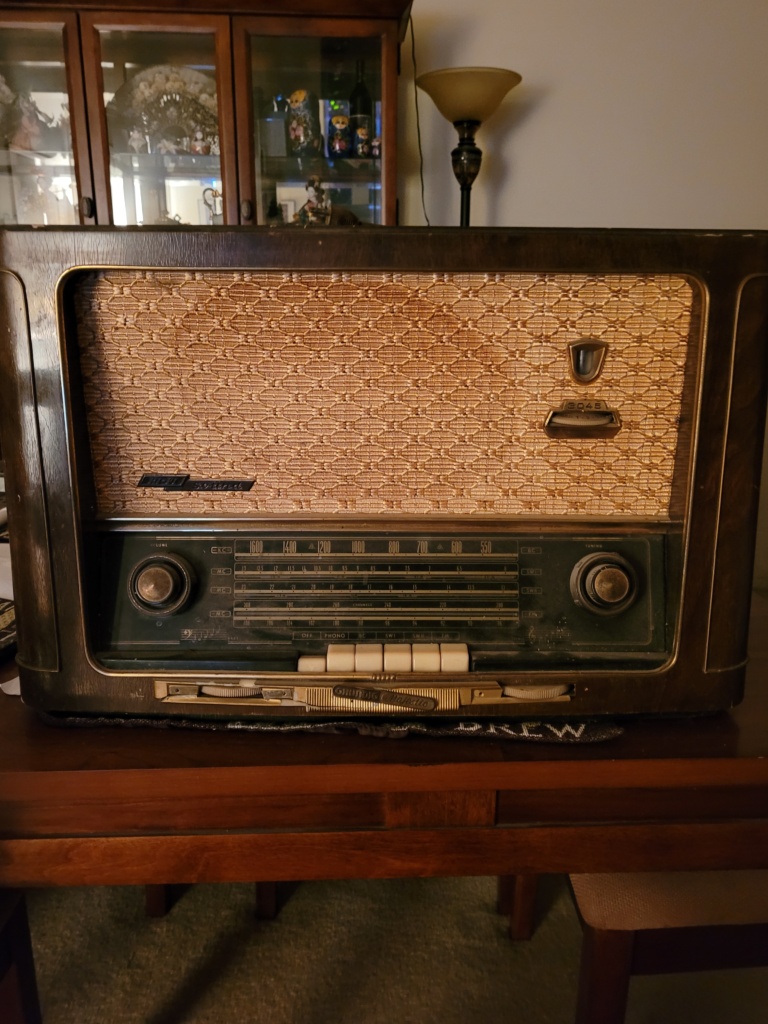 A Great Surprise Gift!
My cousin had a great surprise for me last Saturday. This is the Grundig Majestic 3045 that belonged to her father, my Uncle Harold. Needless to say, I'm thrilled to have it (Thanks EB!) and of course, I can't wait to see if it still works.
Super Clean!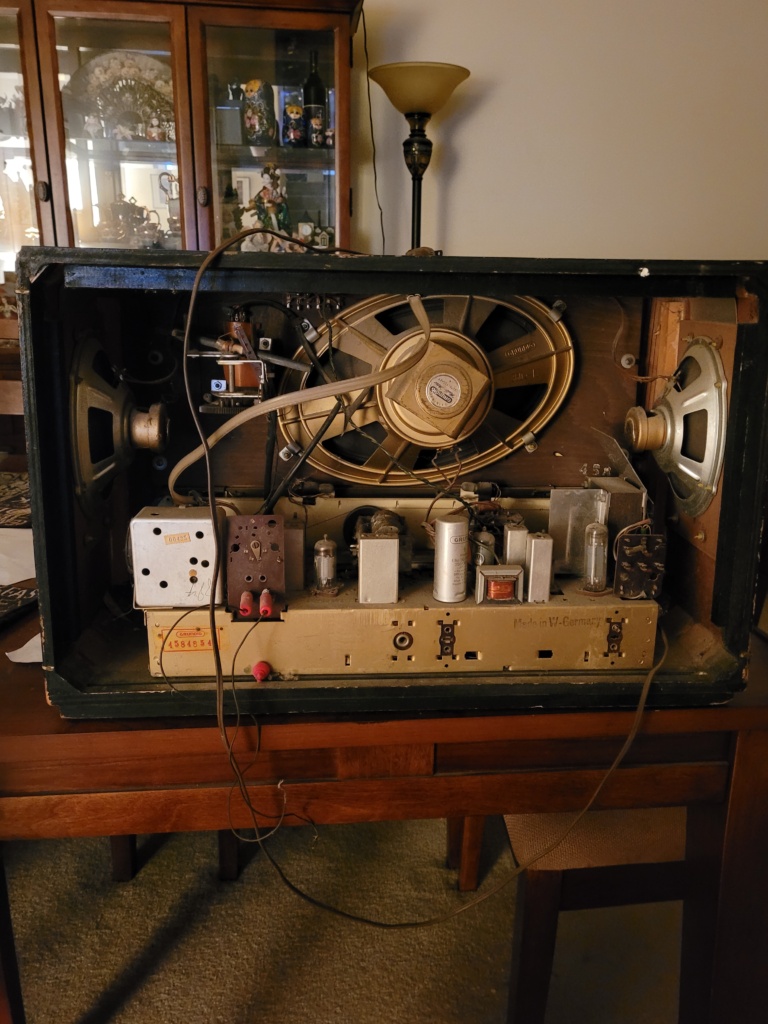 I must say, it is remarkably clean for a radio of this vintage, and has been well cared for. There is a loose/broken ferrite rod with windings on it (FM antenna?) but other than that, the radio appears to be 100% intact.
I will do some research on it before powering it up. (Probably going to need a Variac) I plan to restore this unit back to full working condition.
Stay tuned, as this wonderful family heirloom comes back to life once again!