D-STAR Hot Spot
Today I configured and installed the "ZUMSpot". The ZumSpot is a pre-packaged Raspberry Pi Zero UHF Wireless multimode hot spot running the Pi-Star Digital Voice Dashboard. This is a Multi-Mode Hot Spot that supports several digital modes. K6HR will be setup specifically for D-STAR. My own personal D-STAR Hot Spot!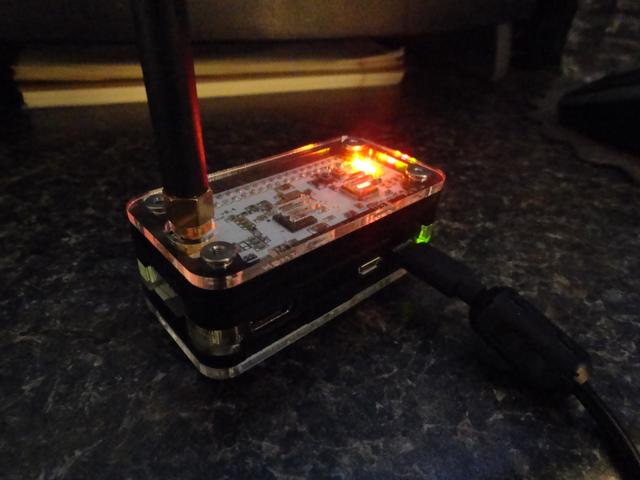 I'm certainly no D-STAR expert, more like a D-STAR noob. So I went to the setup video and followed along. This video made setting up the Pi-Star software and Kenwood TH-D74 a relatively easy task.
From the web:
ZUMspot Kit Features:
High performance 32-bit ARM processor
ZUMspot Board Fully Assembled And Tested
Supports DMR, P-25, D-Star, System Fusion and NXDN
Onboard LEDs to show status (Tx, Rx, PTT, Mode)
Up to 10mW RF power
SMA antenna connector, UHF antenna included
Mounts cleanly on all current Raspberry Pi's including the Pi Zero WH
Works on ODROID boards
The firmware is pre-loaded and is easily upgraded via software.
Connections for Nextion LCD display and I2C displays
1 Year Warranty
Open source firmware (MMDVM) and board design
Open source 3D printable case available
144 MHz, 220MHz and 900MHz versions to be released at a later date
The ZUMspot Kit Package Includes:
ZUMspot Pi UHF Board
Pi Zero WH (Wireless With Header)
UHF Antenna
Nylon Standoffs
Pre-Imaged 16 GB MicroSD Card with Pi-Star Software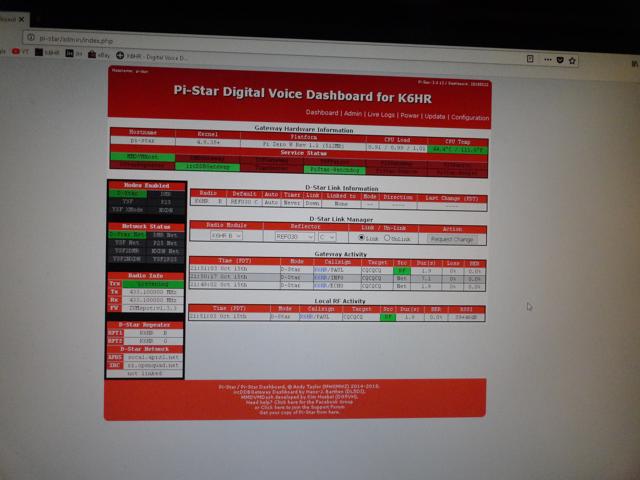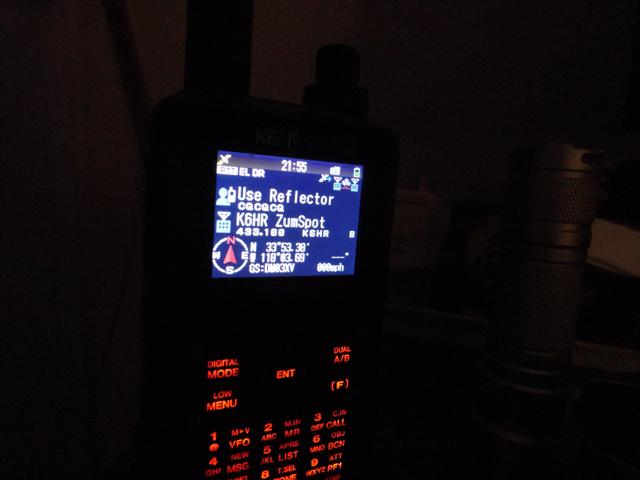 I quickly realized I would not have the ability to change reflectors via local repeaters, so I decided on the hot spot. Now I will be able to connect to reflectors directly. Since I have no D-STAR experience whatsoever, I'll spend some time listening around first.
I'm certain everything is configured correctly, however on my first night of D-STAR…there was nothing heard on REF030C. I'm sure it will be active during the daytime hours! Hi!
UPDATE: It works! With the help of Toshen, KE0FHS, I was able to find an omission in my D-STAR registration details. After making the correction everything started working. I expect D-STAR will be very interesting! I may even consider other digital mode radios, since the Pi Zero is multimode.
This is a wickedly cool little device! Hats off to the Pi-Star bunch!